Girls Golf: Krieger, Patriots notch top spot at Gravel Pit
Pequot Lakes and PR-B Girls' Golf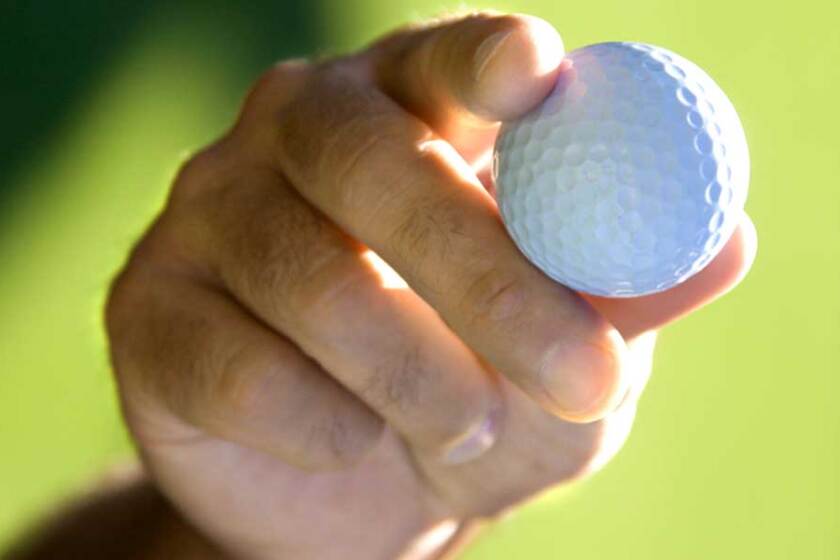 BRAINERD — Pequot Lakes' Morgan Krieger tallied two birdies and shot a 41 on her way to being the medalist Tuesday, May 9, at the Gravel Pit Golf Course.
Pequot Lakes won the tournament claiming the top three spots on the leaderboard. Annie Neva fired a 42 with one birdie and Genevieve Birkeland shot a 43 with two birdies for the Patriots, who finished 175 as a team.
Team scores: 1-Pequot Lakes +19, 2-Bemidji +67, 3T-Brainerd JV +71, 3T-Wadena-Deer Creek +71
Individual medalist: Morgan Krieger 41 (PL)
Pequot Lakes results: 1-Krieger 41, 2-Annie Neva 42, 3-Genevieve Birkeland 43, T6-Charlee Sullivan 49, 14-Taylor Max 58, T22-Alexa Pietig 67
Pequot wins at Park Rapids
PARK RAPIDS — Krieger tied for second after shooting a 77 to help the Pequot Lakes Patriots to a first-place team finish in the Park Rapids Invite on Monday, May 8, at Headwaters Country Club.
Birkeland placed fifth for the Patriots after posting a round of 80 while Neva placed seventh with an 83.
Pine River-Backus was led by Cate Travis who shot a 91 as the Tigers placed tenth.
Team scores: 1-Pequot Lakes 331, T2-Moorhead 359, T2-Fergus Falls 359, 4-Park Rapids 363, 5-Hawley 368, 6-Roseau 376, 7-Bemidji 379, 8-Crooskton 381, 9-Detroit Lakes 382, 10-Perham 394, 11-Pine River-Backus 405, 12-Wadena-Deer Creek 418, 13-East Grand Forks 438, 14-Cass Lake-Bena 444, 15-Pelican Rapids 476, 16-Crosby-Ironton/Aitkin 490
Individual medalist: Annika Jyrkas (Fergus Falls) 75
Pequot Lakes results: T2-Morgan Krieger 77, 5-Genevieve Birkeland 80, 7-Annie Neva 83, T15-Charlee Sullivan 91, T48-Isabel Larson 103, T78-Alexa Pietig 112
Pine River-Backus results: T15-Cate Travis 91, T32-Hannah Barchus 96, T64-Lyric Aulie 107, T73-Kassidy Bristow 111, 84-Ava Hansen 119, 92-Ayla Richards