Boys Golf: Seeling wins again in Bemidji
Pequot Lakes Boys Golf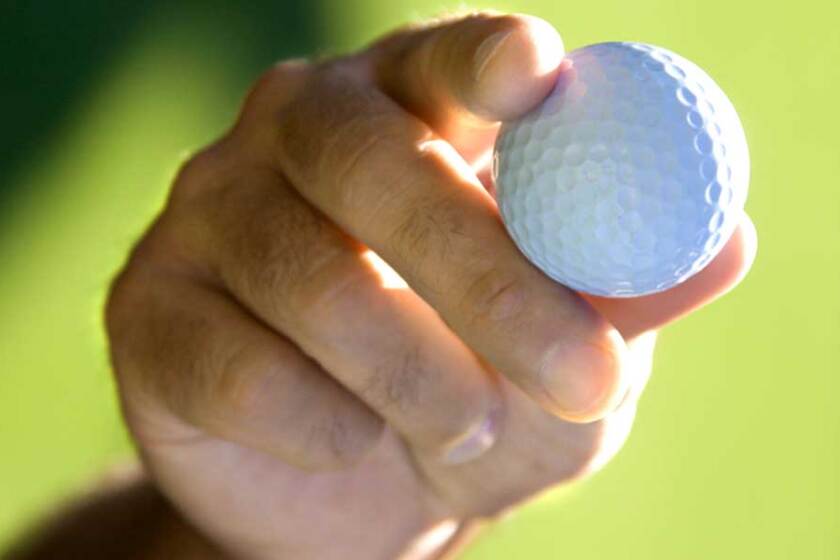 BEMIDJI — Tyler Seeling recorded three birdies and an eagle and finished with a one-under 71 to capture first place and help lead the Pequot Lakes Patriots to a first- place team finish in the Bemidji Invite Monday, May 9, at Bemidji Town and Country Club.
Logan Fogarty shot a 77 for the Patriots and took home a third-place finish while Anthony Armstrong shot an 18th-place 83.
Isaiah Aulie was the low-scorer for Pine River-Backus as he shot an 85 to help the Tigers to an eighth-place team finish.
Team scores: 1-Pequot Lakes 316, 2-Bemidji One 327, 3-Detroit Lakes 332, 4-Roseau 334, 5-Staples-Motley 344, 6- Bemidji Two 348, 7-Hawley 349, 8-Pine River-Backus 352, 9-Perham 360, 10-Thief River Falls 374, 11-Grand Rapids 377, 12-Wadena-Deer Creek 380, 13-Crookston 381, 14-East Grand Forks 384
Individual medalist: Tyler Seeling (PL) 71
Pequot Lakes results: 1-Seeling 71, 3-Logan Fogarty 77, 18-Anthony Armstrong 83, T17-Cooper Johnson 85, T21-Ethan Thomas 86, T54-Michael Oseland 96
Pine River-Backus results: T17-Isaiah Aulie 85, T21-Joseph Zaczkowski 86, T27-Ethan Burns 87, T49-Brady Bristow 94, 82-Connor Mink 115, 83-Gavin Tulenchik 149
Patriots win at Grand View
Seeling carded a 75 to win individual honors and lead the Pequot Lakes Patriots to first place in a Mid-Minn Conference meet Tuesday, May 3, at The Pines at Grand View Lodge.
The Patriots had four top-five finishers, as Cooper Johnson placed third with a 77. Michael Oseland was fourth with a 79 and Anthony Armstrong finished fifth with an 80.
Joseph Zaczkowski finished sixth after posting an 81 for the Pine River-Backus Tigers.
Team scores: 1-Pequot Lakes 393, 2-Staples-Motley 432, 3-Crosby-Ironton/Aitkin 438, 4-Pine River-Backus 479, 5-Wadena-Deer Creek 496
Individual medalist: Tyler Seeling (PL) 75
Pequot Lakes results: 1-Tyler Seeling 75, 3-Cooper Johnson 77, 4-Michael Oseland 79, 5-Anthony Armstrong 80, 7-Logan Fogarty 82, 9-Ethan Thomas 83
Pine River-Backus results: 6-Joseph Zaczkowski 81, 10-Isaiah Aulie 84, 13-Brady Bristow 85, 25-Ethan Burns 108, 29-Connor Mink 121, 30-Gavin Tulenchik 140