Inside the Outdoors: Trumpeters are sounding the season's swan song
We are part of The Trust Project.
No one needs to tell a Minnesotan that our seasons don't begin and end strictly by the official dates on the calendar. Nature provides more reliable signs, even though their timing might vary a little from one year to the next.
Winter does not officially begin for another five weeks. But the build-up of migrating trumpeter swans on some of the state's waters that are still unfrozen tells a different story. Swans—both Minnesota-breeding trumpeters, and their smaller tundra swan relatives that pass through the state—are among the hardiest waterfowl we see as winter nears. They'll be found on the last ribbons of open water on larger lakes, and on rivers with sufficient flow to keep some reaches open as ice and winter gradually gain the upper hand, and the days of open water dwindle.
To anyone whose familiarity with waterfowl is limited to ducks and the much larger Canada goose, a trumpeter swan up close seems like a creature out of mythology; pure white adult plumage, a wingspan that can reach as much as eight feet, a neck whose length is measured in feet, not inches, and a majestic, unhurried wingbeat that's not easily confused with any other bird.
It's no surprise—the bird's name says it plainly—that its voice is likened to the notes of a trumpet. But to me there is equal similarity to those simple handlebar-mounted horns of my bicycle-riding youth, which sounded by squeezing the rubber ball that forced air through the horn's "bell." This, as antique auto buffs know, is essentially the way the very first automobile horns functioned, too.
What is believed to give the trumpeter swan its unique vocal quality is a windpipe—yes, birds have them—that has a pronounced hump and curves within the bird's breast bone, a curve that is reminiscent of those found in brass orchestral instruments, like trumpets, trombones and tubas.
As fall and winter have vied for dominance in recent weeks, alternating between icy temperatures, unseasonable warmth, multiple snow events and even lightning and thunder for novelty, swans have been gradually sliding southward with the formation of ice on those places where they bred and reared their cygnet young.
I've watched and listened to them on a National Wildlife Refuge near Detroit Lakes where I hunt ducks, on a DNR Migratory Waterfowl Feeding and Resting Area farther to the south and east, trained my binoculars on them on the Gull and Crow Wing Rivers in southern Cass County, and—more southerly, still—recently found them feeding along the shoreline of a popular fishing lake in northern Morrison county. I've seen them in small family groups of two adults and several young, as well as in congregations of as many as 60 or 70 swans, feeding along a river's open shoreline.
While some trumpeters may make more distant migratory flights with the onset of winter, their inclination is to remain where there is open water, frigid midwinter Minnesota temperatures notwithstanding. A number of the birds have historically spent the entire winter on the Mississippi River near Monticello, Minnesota, where the river remains open, far from any winter climate that could be called hospitable.
Minnesotans like to point to the wood duck as one of wildlife conservation's great success stories, having come back from threatened status to today's abundance. Every year, the wood duck is one of the top species harvested in Minnesota. But the trumpeter swan recovery story is easily as remarkable.
The bird's great size and handsome plumage were also its downfall, and the trumpeter was heavily harvested without restriction during the market gunning era for meat and feathers. Its original range is believed to have extended from Missouri and Illinois to the Pacific Northwest, north to Hudson's Bay, and northwesterly to Alaska. But by the 1880's, trumpeter swans had disappeared from Minnesota, and by the 1930's there were thought to be only about 70 in the entire lower 48 states; these in two isolated populations, at Red Rock Lakes in remote southwestern Montana and in Yellowstone National Park.
A refuge was established at Red Rock Lakes, and the trumpeter's numbers there gradually grew. A breeding population of some 2,800 birds was also found in Alaska, in 1954. Minnesota's efforts to re-establish the trumpeter swan began in the 1960's, when the Hennepin County Park Reserve District obtained 40 birds from Montana, and a breeding population was reestablished here after an absence of 80 years.
In the mid-1980's, trumpeter swan eggs were obtained from Montana and Alaska, and were incubated and reared at the Carlos Avery Wildlife Management Area near Wyoming, Minnesota, northeast of Coon Rapids. Twenty-one two-year old birds were released on the Tamarac National Wildlife Refuge in Becker County. Since that time, more trumpeters have been released in Nicollet, Becker, Itasca, St. Louis, Rice, Le Sueur and Jackson counties.
These releases—totaling some 350 birds—became acclimated to the wild, nested successfully, and have multiplied exponentially with the complete protection afforded swans in Minnesota and the other states of the Mississippi Flyway. By 2008 there were an estimated 3,600 trumpeters in Minnesota, by 2015 more than 17,000, and today a difficult-to-believe 30,000. Similar reintroduction efforts are underway in South Dakota, Iowa, Wisconsin, Michigan, Ohio and Ontario, and the interior North American population is now estimated at more than 63,000.
Quite a chorus for a seasonal swan song!
--- --- --- --- ---
EDITOR'S NOTE: This content is usually offered to subscribers only. We've opened up this particular article to non-subscribers in order to offer you this sample of what you're missing - please consider subscribing if you enjoyed reading this article. You can view all our subscription offers at https://www.pineandlakes.com/subscribe.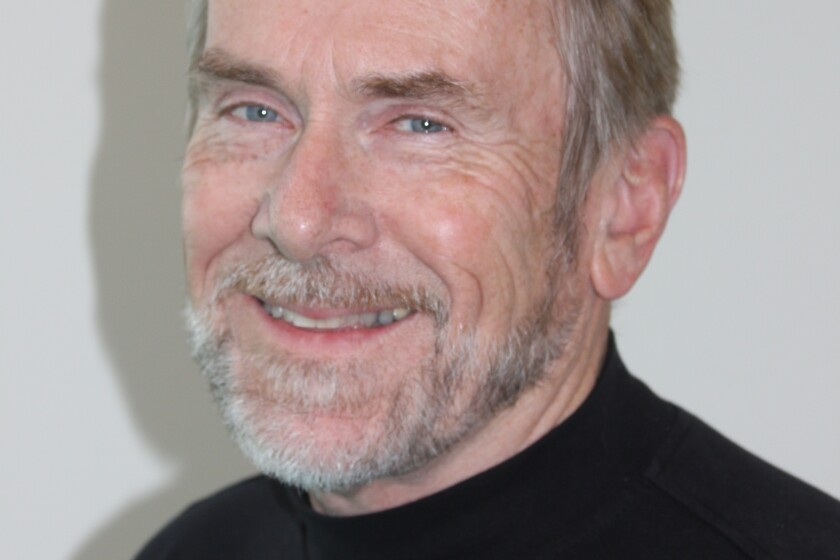 1
/
3:
Mike Rahn, columnist
2
/
3:
Trumpeter swans in the winter morning light, with mist rising off the water.
3
/
3:
Trumpeter swans (and various other migratory waterfowl) gathered near the Mississippi River during winter in Monticello, MN.