Inside the Outdoors: Ice once meant much more than just recreation
Inside the Outdoors with Mike Rahn
The ice on the lake where our family cabin sits is at most a day or two—perhaps only hours—from disappearing. When it becomes this gray and rotten looking, it can be hard to tell. But already a pair of kayakers and several pairs of Canada geese, mallards and wood ducks have been paddling their way along the lake's north margin, in an open water gap that is easily 80 yards wide.
Just four months ago, on the last weekend of the 2020 waterfowl hunting season here—the first weekend of December—this big, deep lake officially iced over. Returning to the landing following an afternoon spent without firing a shot—a trio of tundra swans being the only birds to fly over the decoys—random sheets of ice crystals could be heard scraping against the boat's hull, sending a clear message. After a still night, first light showed that the deal had been sealed; ice covered the lake virtually from shore to shore.
Over these last four months the lake has been busy with the typical traffic of winter. There's been a constant parade of ice anglers, with semi-permanent settlements in the most popular spots; the occasional snowmobiler; skaters on home-made rinks cleared by shovel or snowblower; and here and there an ATV pulling a sled with a joyously shouting youngster.
Our theater-of-the-lake is about to stage a new play, with a larger and more visible cast of characters about to go on stage. It's a highly popular fishing lake, but also a playground for kayakers and paddleboard riders, skiers and tubers pulled behind power boats, sailboats and of course the not-universally-popular wakeboard riders—whose boats generate powerful waves to break against shorelines. Such things will be the marquee activities here for the next eight months.
In spring, when we're waiting for ice-out and for these changes to unfold, ice is an adversary, one that has worn out its welcome. But there was a time in a distant and simpler age when winter's ice served a purpose other than recreation. It was a commodity, a convenience and a godsend to many before the age of modern appliances.
When I was a youngster, in the basement of my boyhood home in a western Twin City suburb there was a wooden cabinet that my parents called the "ice box." It had multiple doors held tightly shut by stout hardware, and wire shelves inside at multiple levels. The doors were thick, as were the cabinet's walls, and the entire interior was sheathed in galvanized metal.
It had come from my great grandfather's farm, which was located in a once-rural landscape that has since sprouted middle class housing developments that grow shrubs and flowers where he once raised crops and a few head of cattle, as much for subsistence as for cash.
This cabinet that my family called the ice box had actually earned that label. On his farm for many years it held blocks of ice to keep food cold and prevent its spoilage in an age when the refrigerators we take for granted were uncommon in homes. The ice for his ice box came from a lake in winter. Whether it was one of the small lakes bordering his farm, or from a merchant who sold ice as a commodity, I can't be sure. I'm inclined to believe the latter; but then again, a farmer in the early years of the 20th century was likely to be as self-sufficient as manual ability and an appetite for hard work would permit him; or her.
In winter, teams of men with saws would venture out on lake ice when it was a foot or more thick, able to support the weight of a wagon and team of horses, or in later years an early flat-bed truck. A grid of shallow cuts would be made first, in the "horsepower" days by a team of horses pulling a blade. Then the individual blocks would be cut apart, either by hand saws or—later—by powered saws.
Ice blocks could weigh as much as 200 to 300 pounds. Where ice was to be stored near the lake, the blocks might be floated ashore. If not, the ice would be loaded on wagon or truck to be brought to a large storage building elsewhere. The blocks were packed in sawdust or hay to help insulate them and keep them from freezing together. Amazing as it might seem, given the length and warmth of our summers, ice blocks might survive in storage as long as the following winter.
As late as World War II, ice was still being delivered to homes that preserved their perishables in ice boxes, especially true in small towns and rural areas. Some farmers cut and stored their own ice, right there on the farm. Elsewhere, a customer would indicate by weight the amount of ice they wanted, perhaps by hanging a numbered sign on their door or porch. Their delivery service would cut the ice to size on the spot and load it into their ice box; not unlike delivered-to-the-home milk that some remember.
Lest you think the ice business was a small cottage industry confined to northern states with cold winters, by the late 1880's ice was the second largest U.S. export, behind cotton. In 1914, more than half of the 50 million tons of ice used in the U.S. was harvested from lakes and rivers, not manufactured by ice making equipment. By the late 1930's, rural electrification under President Franklin Roosevelt's administration made it possible for even those living "in the sticks" to have electrical appliances, including refrigerators. This signaled the beginning of a steady decline in the demand for ice—and ice boxes—in American homes.
I'm fairly sure that sometime in the past the ice was harvested right here on our cabin lake, whose winter covering is about to disappear. As much as I'm drawn to classic and traditional things, I'm content having a more convenient way to preserve our perishables, rather than having to cut and store its ice!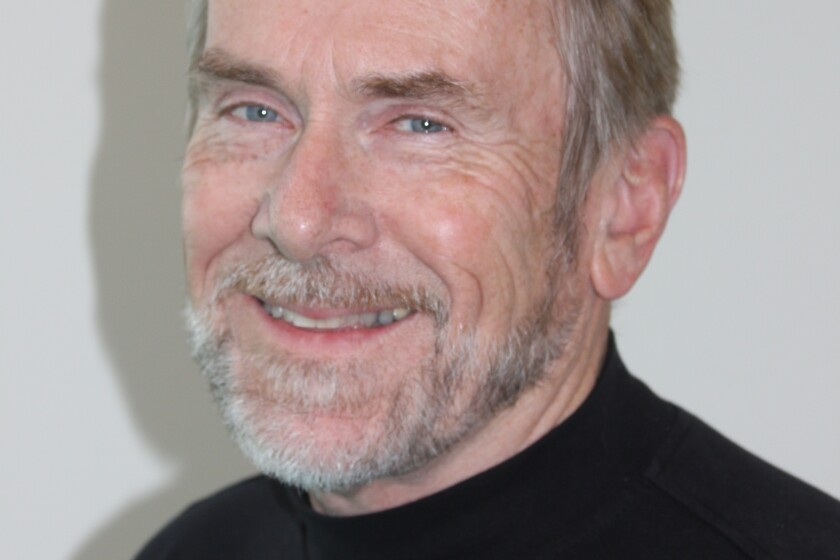 1
/
4:
Mike Rahn, columnist
2
/
4:
Antique refrigerator with a cookie jar, pitcher, pine cones. The ice block(s) would be placed in the righthand compartment. The open grid shelves allowed easier cooling of items placed in the lefthand side. Also note the zinc-plated metal insides of the compartments and doors to help with cooling and condensation.
3
/
4:
Florence, Arizona - Apr 2nd, 2016 - Old Florence ice delivery wagon in museum in Florence.
4
/
4:
Old circular ice saw mounted on a trailer.