Inside the Outdoors: Federal Duck Stamp is a legacy for conservation, and a Minnesota family
Minnesotan, Jim Hautman has won this year's "duck stamp" contest, for an unprecedented sixth time.
Big state wildlife news this week was the announcement that Minnesotan Jim Hautman has won this year's "duck stamp" contest, for an unprecedented sixth time, no less. His artwork will appear on the 2022-23 stamp, which more officially is known as the Federal Migratory Bird Hunting and Conservation Stamp. It must be purchased and in the possession of those age 16 or older who go afield to hunt migratory birds, chiefly ducks and geese. It has been this way since 1934, when hunter-conservationists conceived the idea as a means to raise much needed funds for acquisition and enhancement of the wetlands that are vital to the production and survival of waterfowl.
The backstory of course, is that Jim Hautman is one of a trio of brother-artists who together have won this prestigious annual contest a total of 14 times since 1989. Brother Joe has won the contest five times, brother Bob three times. The only other artist in this elevated position is Iowan Maynard Reece, also a five-time winner, who died in 2020 at age 100. For any artist to win the contest more than once is an accomplishment. But there is no other legacy that comes close to that of the Hautmans.
For the record, the painting that won this year's contest features drake and hen redhead ducks, riding wind-driven swells on a large lake. The sky is awash in dark, billowy clouds, the kind that spell "storm" and—in the minds of waterfowl hunters—convey migratory urgency, and perhaps the prospect of a productive hunt. In the distance, barely visible in the margin of the painting, can be seen a boat with a pair of hunters as passengers. The redhead is one of the most handsome and prized ducks to many avid waterfowl hunters, and a bird—like the wood duck, canvasback, pintail and hen mallard—that is restricted in its harvest.
The hunters as a barely seen element in the painting reflect some debate over recent contest rules. It is not the first time that images specific to the hunt have been part of a winning duck stamp design. Over the 87 years that there have been duck stamps there have been such non-bird elements as decoys and dogs, to name a couple. For most of the stamp contest's history the only real requirement for an entry has been that it feature one of a specified species of waterfowl. This year's contest required that the bird or birds featured be a blue-winged teal, king eider, Ross's goose (a small version of the snow goose), white-fronted goose or redhead.
But during the administration of President Donald Trump, a requirement was added that the artist include a hunting element of some kind. As noted above, Jim Hautman's contest winning design features a boat and hunters. Not everyone agreed with the requirement, described as intended to recognize the contributions that hunters have made to wildlife conservation. Some felt that this might discourage purchases by non-hunters, some of whom also buy it to support wetland conservation.
Even some of the artists who hope to win the prestigious contest, and who avidly hunt themselves, were not sold on the requirement. This year's winner Jim Hautman was quoted by Minnesota Outdoor News' writer Tim Spielman as preferring that hunting elements be optional, not required. Hautman elaborated, noting that the requirement put artists who do not hunt at a disadvantage, and may have run counter to efforts to market the stamp to a wider audience than just hunters.
The counter argument for inclusion of a hunting element would be that it is chiefly hunters who buy the stamp to support wetland conservation, and who support non-government organizations—like Ducks Unlimited, Delta Waterfowl and state and local boots-on-the-ground clubs—that aid and advocate for migratory birds. Then there's the stamp-creating legislation itself. It was signed in 1934 by President Franklin Roosevelt as the Migratory Bird Hunting Stamp Act. It was clear from the start that it would be hunters in the main who would "pay the freight" for the government-coordinated conservation efforts that were to come. The stamp itself is today known as the Migratory Bird Hunting and Conservation Stamp, a title that is more inclusive than the name of the bill that created it.
There is no prize money, per se, for winning the federal duck stamp contest. No taxpayer-funded purse for the winner. But there is a definite payoff, in the artist's rights to publish and sell limited-edition prints of the artwork, for which there has always been a ready market. The wildlife art market as a whole is but a shadow of what it was in its heyday more than four decades ago. But winning this contest—there were 137 entries this year—is always lucrative for the winner.
The duck stamp program is widely regarded as "one of the most popular and successful conservation programs ever initiated," in the words of the U.S. Fish & Wildlife Service (USFWS). About 1.5 million stamps are sold annually, and a recent estimate places the proceeds at some $1 billion raised during the life of the program, which is said by the USFWS to have helped preserve some 6 million acres of waterfowl habitat in the U.S.
USFWS notes that the benefits go to many creatures other than just ducks, geese and other waterfowl and migratory birds. Migratory bird habitat preservation benefits songbirds, small mammals, fish, reptiles and amphibians, including some threatened or endangered species. Apart from direct benefits to wildlife of many kinds, wetland protection purifies water supplies, and reduces flooding and soil erosion from storm runoff.
That's a nice suite of benefits from a program mostly conceived, bought and paid for by sportsmen and women over more than 80 years.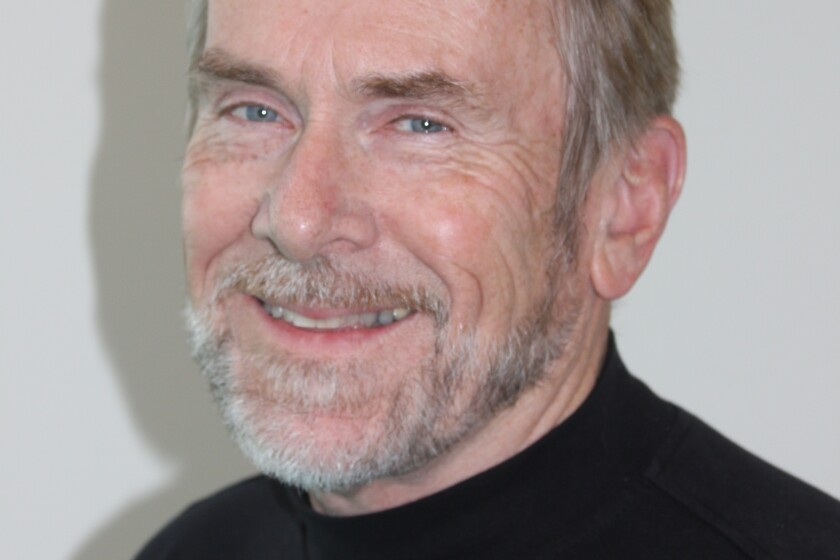 1
/
2:
Mike Rahn, columnist
2
/
2:
Minnesota artist James Hautman's winning Federal Duck Stamp Art Contest entry features a pair of redheads floating in the water and will be featured on the 2022-2023 federal Duck Stamp. Contributed/ © U.S. Fish and Wildlife Service