Inside the Outdoors: Empty shelves greet some disappointed target shooters
With the release of each clay pigeon on the trap or skeet field, or on a sporting clays course, a shell is fired and must be replaced before another target can be broken or ingloriously missed.
Almost a year ago, when the COVID-19 pandemic began to disrupt lives and people began social distancing and sheltering in their homes, a number of everyday things were soon in short supply. Shoppers looking for bathroom tissue or virus-killing sanitizing products were greeted by empty shelves in grocery stores. The same was true of protective masks in hardware stores and home centers. Eventually supplies began to catch up with demand. But even then, it was not uncommon to encounter signs declaring a limit of one or two items per customer, as merchants tried to avoid disappointing many for the sake of a selfish few.
"Normal" still seems a ways off, and—especially for those touched deeply by health or economic effects—the old normal may be beyond reclaiming. But right now, the most current and worrisome shortage is of vaccines, not the things we use in everyday living.
But there are exceptions, dark clouds in the generally blue skies of a near-normal consumer supply chain. I have been discovering one of these shortages in recent weeks, as snow and ice-based pursuits are giving way to thoughts of spring and summer activities. The event most eagerly awaited by the greatest number of Minnesotans has to be the return of open water fishing. But a surprising number—myself included—are similarly eager for the imminent return of trap, skeet and sporting clays target shooting. Each hunting season lasts but a few weeks, or several months at most, but target shooting is as close to a year-round activity as Minnesota weather will permit.
For anglers, taking part in the annual ritual does not have to be much more complicated than taking the boat out of storage, and—if not done already—spooling new line on reels, sharpening hooks on much-used lures and perhaps re-stocking items of tackle now depleted or in short supply. In a pinch, though, most of us could probably start the coming open water season with the inventory we had when we brought down the curtain on 2020.
Shooting is something else again. It is a consumptive sport. You can cast the same lure a thousand times. But with the release of each clay pigeon on the trap or skeet field, or on a sporting clays course, a shell is fired and must be replaced before another target can be broken or ingloriously missed. And therein lies the problem for shooters, a problem that I and many others have discovered this spring in the form of empty shelves in the places where we would otherwise find row on row of rectangular boxes with Federal, Remington or Winchester printed boldly across them.
The time was when a significant percentage of regular clay target shooters reloaded their own paper or plastic shotgun shells. They would—with a mechanical apparatus known as a "reloading press"—replace the gunpowder, the shot pellets and plastic cup that contains them, and the tiny explosive disk known as a primer; which, with a tiny jet of flame when stuck by the gun's firing pin, starts a chain reaction that forces those pellets out of the gun barrel at well over a thousand feet per second. Hopefully those pellets intercept and fracture or "powder" a round clay target disk before it eludes the shooter and escapes out of range.
Today, however, shotgun ammunition has become relatively inexpensive as a result of competitive market forces, including retailer sales used to entice buyers into a store where other purchases might be made. Fewer shooters now go to the trouble of buying the components that are needed to reload shotgun shells, take the time to learn the process, then execute the several steps required to reload each shell one at a time.
Over a number of weeks I've visited sporting goods retailers, big box stores, gun shops, even rural hardware outlets that routinely stock hunting and shooting gear for that segment of their clientele. I've also made phone calls to others to judge just how pervasive the widely-discussed shortages actually are. These visits and phone calls sought information not only for factory-loaded shotgun shells and rifle and pistol cartridges, but also for the components used in reloading.
In person I've invariably been met with empty shelves, have heard apologetic narratives by phone saying "We're out of virtually everything," and have seen in-store signage that answered the anticipated customer question before it could even be asked: "Sorry: we have no idea when…"
The explanation for the shortages being heard from suppliers are several. They include uncertain delivery of some foreign-made components used by U.S. manufacturers in their ammunition production, a shortage of brass used in ammunition of all kinds, and increased demand resulting from—according to some reports—as many as 10 million new gun owners within the past year.
One welcome source of heightened demand is the growth in competitive high school clay target teams in Minnesota. In this fastest-growing Minnesota high school sport, there are roughly 350 school-based teams, and more than 12,000 athletes compete. They will be a big part of our shooting sports future.
As for just when the current shortage of ammunition will be relieved, no one is making firm predictions. But now would certainly be a good time to be a relic of those bygone days when more serious shooters "rolled their own!"
1
/
4:
Used shotgun shells litter the ground after practice.
2
/
4:
Ejecting a spent shell.
3
/
4:
Shotgun shell reloading machine.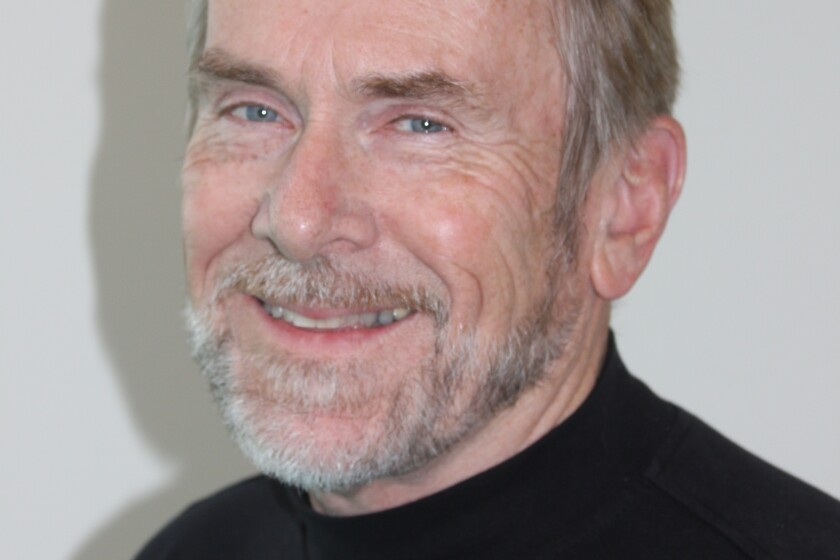 4
/
4:
Mike Rahn, columnist