Inside the Outdoors: A row down Memory Lane
Those who use fish or hunt from a boat of one type or another are almost certainly familiar with outboard motors. It's a rare outing on one of Minnesota's more than 10,000 lakes that is not propelled by one. The craft might be a 12-foot jon boat carrying duck hunter, dog and decoys or a wide, deep, V-hull craft equal to the whims and wildness of Lake Superior, or a sleek bass boat designed for jet-like speed. Whatever the craft, it is almost certain to be powered by an outboard motor; small, large or in-between.
Today, boating without a "kicker" is about as expected as encountering a fisherman using a steel casting rod and flinging a wooden Creek Chub Injured Minnow lure for bass. But it wasn't always that way. There was a time when small watercraft were routinely propelled by oars and a pair of calloused hands. The first boat I owned was powered in this very manner.
It was built in that manner, too, with my own hands. Necessity is best known as the mother of invention, but she is also the mother of the home-made. My boat was a simple, designed-on-the-fly 10-foot duck boat with a flat bottom, sides that were nearly dead-rise, and a slightly narrowed bow with a forward angle to shed waves; more or less. It would be an exaggeration to say that she looked almost as much like a coffin as a duck boat, but not by much.
Like most small craft with jon boat lines, she was not the best at cutting through waves of any size, and when I look back, I marvel that she and I never ended up at the bottom of Swede Lake, where I first began to seriously hunt ducks in a manner other than jump-shooting birds from cattail-rimmed potholes and the marshy edges of small lakes.
Later, exposed to books picturing classic duck boats, I got the bright idea to build a narrow deck all around my boat's perimeter, to help her shed water and provide better concealment with natural vegetation that was attached and held down by rubber bungee straps. She looked more like a real duck boat now.
She was also heavier, but—as a strapping young college-age lad—I somehow summoned the strength to hoist her onto the roof rack of whichever fifth-hand vehicle I owned at the time. Rowing was just something I accepted as part of the admission price for being a youthful duck hunter of limited financial means.
I was reminded of those times very recently when I seized a midweek day and headed to a favorite duck hunting destination in Becker County, even though it was two weeks into the season, and there was the prospect that local ducks had been harvested or rousted into migrating, and mild weather had not yet prompted ducks from farther north to replace them.
I hunt larger waters from a 14-foot boat, for reasons of safety and carrying capacity, pushed by a conventional 8-horsepower outboard. As I prepared to launch the boat, I immediately recognized a good-news/bad-news situation. The lake had the most abundant and dense crop of wild rice I had seen there in years. That's great for attracting ducks, but can make a conventional outboard almost useless.
A so-called "mud motor"—with a propeller that runs at surface level atop the vegetation, and with no vertical shaft to gather rice or bulrushes that will wrap around a prop shaft—is almost a necessity in such places. Unfortunately, they're also a big ticket item.
A short run into the rice left no doubt that I'd be spending more time freeing the motor of rice than making progress, so I tilted the motor up out of the water, dropped the oars into their oarlocks and began the roughly half-mile pull to where I intended to set out my decoys. The oars, normally used only to set out and pick up decoys, had to be worked in a shallow stroke to keep them above the submerged rice stalks, but the progress I made was surprising.
My expectations for scant duck numbers at this point in the season were on-target; more on target than my shooting, as it turned out. But it doesn't take a limit of ducks to satisfy me, so the disappointment was in the quality of my shooting, not the lack of killing.
Because it was mid-week, during an obvious lull in waterfowl migration, no other boats were on the lake, and the rowing back to the landing was peaceful without the drone of outboards. The quiet was broken every now and then by the trumpeting of swans winging low over the lake—a lake known for them—in the gathering darkness.
Back home, the next day, I went online to find more information that I knew was in the Department of Natural Resources' waterfowl hunting regulations. It's a list of Minnesota waters that are classified as Migratory Waterfowl Feeding and Resting Areas. First authorized by the state Legislature in 1969, there are now 38 such areas scattered across 25 counties. Outboard motors are not allowed on these lakes during the hunting season. Electric motors of no more than 30 pounds thrust are permitted on 15 of these lakes.
I actually enjoyed my row down memory lane; the feel of the oars in my hands, the response of the boat to their strokes, even the creaking of oarlocks that obviously could use some grease. I enjoyed it enough that I think I will look into some of these other no-outboards waters, where the competition from other hunters is likely to be less, and the sense of timelessness almost certainly greater.
--- --- --- --- ---
Editor's Note: This content is usually offered to subscribers only. We've opened this particular article to non-subscribers to offer you a taste of what you're missing - please consider subscribing. You can view all our subscription offers at https://www.pineandlakes.com/subscribe .
If you're already a subscriber, thank you. You're not just helping us. You're helping your family, your neighbor and your whole community by ensuring they can get the information they need and the content they enjoy from a source they trust.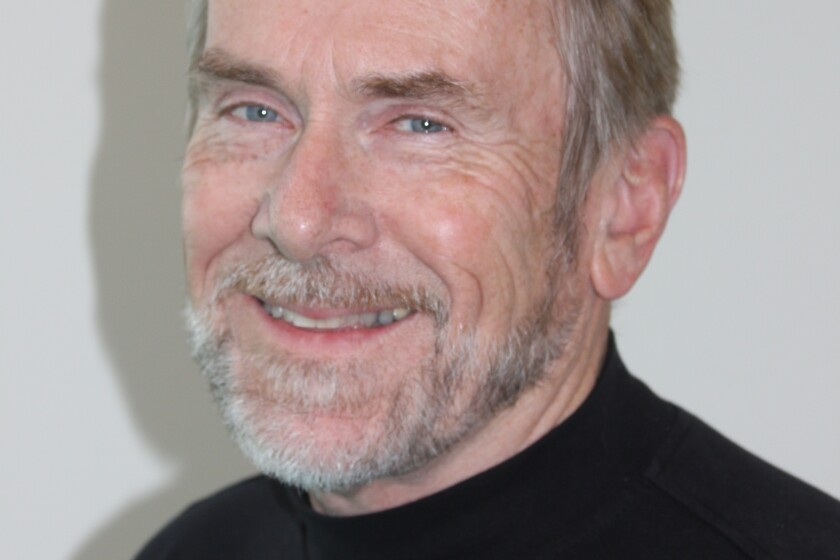 1
/
3:
Mike Rahn, columnist