The Last Windrow: Here's a Twins forecast in a world ruled by the coronavirus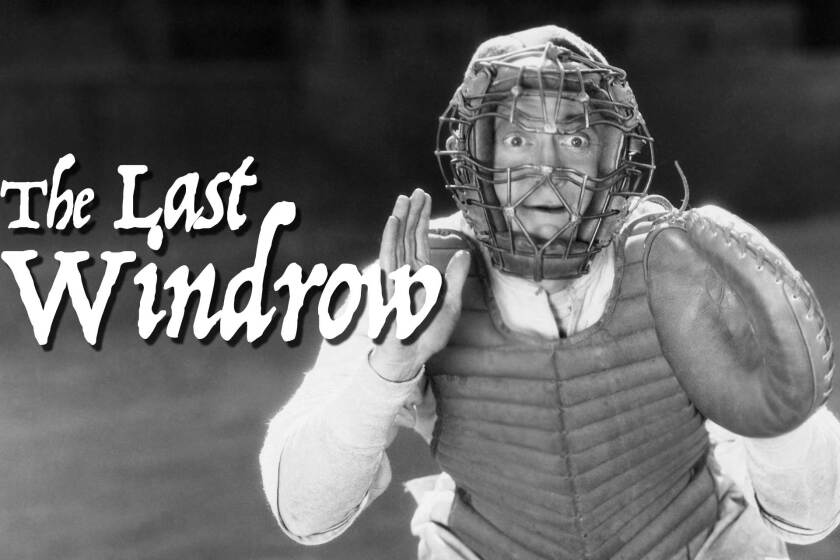 My 2020 Minnesota Twins yearly forecast is due this week. It ain't gonna happen. (Well, maybe it will!) Blame it on the virus.
Each year I look forward to producing one of my favorite columns. I delve deep into my baseball experience to come up with a win/loss prediction for the boys who wear the pinstripes on Target Field. It's a fun exercise for me because no matter how right or wrong I am, it keeps me watching and listening to the game.
One of my favorite pastimes is to sit out on our deck in the woods with a cool drink in my hand and listen to a radio broadcast of a Twins baseball game. It beats watching the game on TV for some reason. Maybe it's at the same time being distracted by a squirrel dangling from our bird feeder or watching a pileated woodpecker flap through the treetops.
I don't know, but that radio baseball game on the deck, warm sun and sweet smell of lilacs call to me every year. Evidently I may miss some of that this year.
If I were to utter a Twins forecast for this year, it would be a good one. I do believe that this would be the year that the Twins would really be a valid World Series type team. The power surge the team experienced last year would be even better this year with the addition of Josh Donaldson. The return of Byron Buxton bodes well for defense, if he can keep himself from running headlong into the outfield wall.
I wonder if the stadium could put a little more padding out there? Otherwise it might be injury-ville again for Byron.
Last year's team showed it could finally play outstanding defense. Few balls trickled between the legs of the infielders and most of the fly balls were caught in the outfield. Our catchers could actually hit, thus filling the lower end of the batting order. Opposing pitchers could not pitch around anyone.
I believe we've got a coach, folks. Rocco Baldelli is the real deal. He is composed and hasn't irritated the umpires to the point of getting tossed out of the game many times and seems to be able to communicate with his players.
I know the crowd sometimes likes the excitement of seeing a coach kick dust on an umpire's shoes or spitting into the air or throwing his hat down at home plate, but those losses of temper only give the umpire ammunition to create a bad call the next game as well. They have a way of getting even, even if they say they don't.
I doubt Rocco will ever die of a stroke. He's cool, even when things are going south.
I have no idea whether the baseball season will be played this year. Discussions are taking place I'm sure. I'm not sure how it would work to play all the games in Arizona or any other stadium without a crowd. It might work for the media, but something would definitely be missing. Crowds make the game and always have.
Other things would be missed by playing all away games. Fans at Target Field would miss out on ordering one of those giant, meal-in-a-glass, get-a-loan Hrbek's Bloody Mary. There would be no more $7 hot dogs ingested, and the beer sales would drop through the floor. Getting ripped off by a parking lot would go away. Oh, the despair we would see.
Oh, geez, after all this verbiage, I'm going to weaken and do a forecast anyway. I owe that to my readers, even though I don't know how many games will actually be played.
I've just come in from outdoors where I counted the number of acorns some red squirrel had stored under my truck's carburetor, then multiplied that number by the number of mice I trapped in the house over the winter. I took that number's square root and divided it by the number of empty bottles of wine I saw in the recycling center's bin, and then multiplied that number by my age.
I've come up with a forecast.
IF the Twins actually did play 162 games this year, I would project a record of 102 wins and 60 losses. Take that, coronavirus! A lousy virus can't infect my fearless forecast. Play ball! I hope.
See you next time. Okay? Be safe!
--- --- --- --- ---
John Wetrosky | Columnist