Talking local retail with the U of M
When you spend at a local business, tell the owner about your commitment to it. It can give both a monetary and emotional boost when store operators most need it.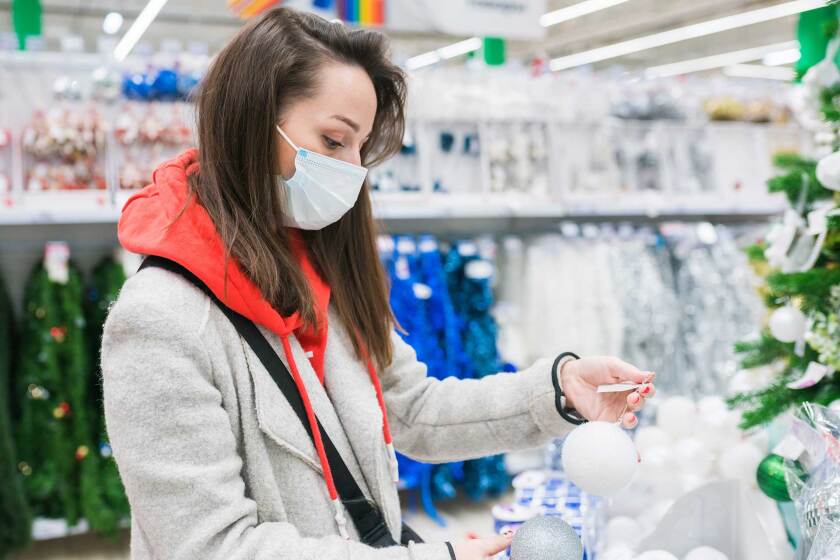 We are part of The Trust Project.
MINNEAPOLIS/SAINT PAUL - The holiday shopping season is a critical time for American small businesses. According to the National Retail Federation, the holidays generate about 20% of some businesses' annual sales.
With COVID-19 impacting retail at all levels, University of Minnesota Extension Educator Ryan Pesch discusses the importance of supporting local retail this holiday season.
Q: How important is retail to my local community?
Pesch: Retail is an important part of the whole economy, accounting for 5% of Minnesota's total economic output and 7% of the state's employment. The impact is even greater in small towns where locally-owned retail makes for a greater share of stores. Retail sales provide goods and services directly to consumers. Retail stores also add vibrancy to business districts and provide critical products to residents. When Main Street looks active and healthy, it affects the way people feel about their community.
Q: Does it matter where I chose to do my holiday shopping?
Pesch: In short, yes.
In economics, we break up impact into different parts to understand their effects, both how wages paid affect an area and how dollars flow from one business to another to get goods on the shelf. Research shows that independent businesses typically use more local business services such as accounting, legal and printing. There is a spillover effect to those other local businesses. Whether you are shopping at a national chain or a local independent retailer, wages are paid to workers. However, a family-owned and operated business also supports the income of local business and building owners.
Q: How do I figure out which stores have the biggest impact on my local economy?
Pesch: Imagine two independent gift shops you may visit during the holiday shopping season. One shop carries all local or regional products; it will have a greater economic impact than the other shop that only carries imported products. The supply chain matters.
You can think about your local economy like a leaky bucket. When dollars flow out of your area, whether to another region, state or country, they are lost. Economic development officials like to talk about money recirculating, but that only happens when those dollars stay in your region and aren't lost to an out-of-state wholesaler or international manufacturer.
Instead of income only for the shop owners and their workers, now many more businesses in your region are involved. The local supply chain that manufactures a home fixture or food product has a ripple effect throughout a range of industries, from local farms to manufacturers to wholesalers to marketing firms. These industries have their own suppliers and workers and this demand has its own ripple effect.
Q: Does my individual spending really matter much?
Pesch: Certainly, one household's purchase will not float an entire storefront. But, collectively, multiple households directing their spending to local businesses during this holiday season may make all the difference. During COVID-19, some Americans have taken to "adopting a business" to support that one store or business they most appreciate. When you spend at a local business, tell the owner about your commitment. It can give both a monetary and emotional boost when store operators most need it.
Main Streets across Minnesota are more quiet than usual during the pandemic due to executive orders closing businesses and residents changing their shopping patterns. Both residents and economic development officials are concerned these negative impacts may push retail establishments to close permanently. Small business owners are not simply employers and sources of goods; they're also friends and neighbors.
Q: How does University of Minnesota research help communities figure this out?
Pesch: Our team in Extension helps community leaders learn about and develop their economies, both to improve the quality of life and wealth of their residents. A common hope of residents, business leaders and politicians is a bustling downtown, and we are often asked to research the opportunities to achieve it.
In 2018 we did a study about small retail grocery operations that focused on local, natural and organic foods. We found that for every $1 of sales at these stores, an additional $0.60 was generated in the region — three times the economic impact of typical food and beverage chains. The amount of goods stores purchased from local producers explains this higher impact. Additionally, these stores' focus on local foods attracts shoppers and drives customers to spend more.
Our research confirmed the positive economic benefits that those in the local food movement have spoken about for a long time. This is the type of applied research that can support the efforts of economic development leaders to find their focus and provide the type of business development that benefits all of us.
--- --- --- --- ---
"Talking...with U of M" is a resource whereby University of Minnesota faculty answer questions on current and other topics of general interest.
Ryan Pesch is a University of Minnesota Extension educator in community economic development who has worked in West Central Minnesota since 2004. Pesch has developed and delivered Extension programming in eCommerce, business retention and expansion, tourism development, and retail market analysis. Pesch also pursues work in community food systems, focusing on successful development strategies for direct farm marketing and research on the local foods market.