Patriot Perspective: Pequot Lakes School District honors students and staff
Monthly videos highlight the movers and shakers at the school.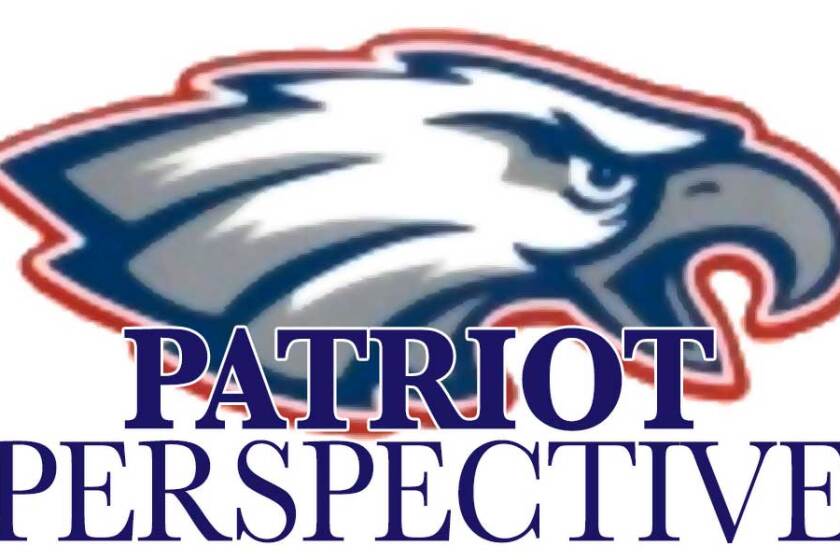 PEQUOT LAKES — The Pequot Lakes School Board is now honoring student and staff accomplishments through a video format every month. The videos are played during regular school board meetings and posted on the district website.
March honorees:
Pequot Lakes runner-up: William Craig
Pequot Lakes champion: Brekkin Glazier
Grade 5 champion: Craig
Grade 6 champion: Myla Abrams
Grade 7 champion: Levi Winkka
Grade 8 champion: Paxton Wait-Learned
Calia Chaney: Alpine skiing, individual state
Lauren Kalberg: Alpine skiing, individual state
Emmett Johnson: Alpine skiing, state team
Easton Miller: Wrestling, individual state
Parker Zutter: Wrestling, individual state, fifth place
Josie Harguth: Gymnastics, individual state, balance beam
Georgia James
James Johnson
Betsy Boyda
Steve Maschhoff
Nicholas Hankins
Robotics team world's and state qualifier
The Pequot Lakes High School robotics team roster includes: Aaron Barnes, Levi Barnes, Aiden Birch, Dana Hammer, Aron Hushagen, Tyler Hushagen, Chase Jackson, Mason Jackson, Cooper Johnson, Eli Johnson, Hunter Johnson, Teagan Johnson, Avery Larson, Brody Lawrence, Ethan Lundgren, Mitchell Morrison, Michael Neumann, Carter Nolan, Charlie Schiessl, Parker Schott, Jacob Schroeder, Cole Sposito, Lucas Taylor, Cordaye Yetzer and Wolfgang Yetzer.
Coach is Keith Lumley
April honorees:
Varsity girls basketball team
State tournament team: Carly Chaney, Ellie Flaws, Sydnie Wgeishofski, Morgan Eckes, Kaitlyn Geschwill, Maci Martini, Charlee Sullivan, Isabel Larson, Kelsi Martini, Emma Flaws, Aubrey Larsen, Lauren Schultz, Ella Kratochvil, Kessa Eggert, Reese Laposky, Genevieve Birkland, Morgan Dotty, June Ruud, Grace Hoffard and Cassidy Wick.
Coaches: Bret Sergent, Emilee Buell, Scott Ebnet, Haley Pluimer and Brian Lempola.
Maci Martini: All State Tournament Team
Brian Lempola: Section 7AA Coach of the Year
Bret Sergent: Assistant 7AA Coach of the Year
Varsity boys basketball team
State tournament team: Maveric Ackerman, Gus Bolz-Andolshek, Leo Bolz-Andolshek, Sam Clement, Clay Erickson, Ryan Harmala, Jack Hemphill, Gus Hoefs, Gavin Kennen, Alex Kriesel, Nic Kotaska, Grant Loge, Eli Laposky, Cruz Megazzini, Conner Quale, Evin Ruud, Sam Rysavy, River Sommerness, Blake Spiczka, Brayden Spiczka, Alex Stahnke, Karson Thurlow
Rich Spiczka: Section 7AA Coach of the Year
State speech entrants: Olivia Armstrong, Steve Maschhoff, Tabitha Kibwaa, Veronica Broskovetz
National speech entrants: Maschhoff and Kibwaa
Cal Wallin: Distinguished Service Award Minnesota Interscholastic Activities Administrators Association
Chuck Deutsch: Section Coach of the Year girls hockey
Kelly Crosby: Elementary art
Kyle Spray: Middle school math
Megan Johnson: High school English language arts
Kurt Stumpf is Pequot Lakes superintendent.