Patriot Perspective: Off to work I go
Pequot Lakes High School offers preparation for more than college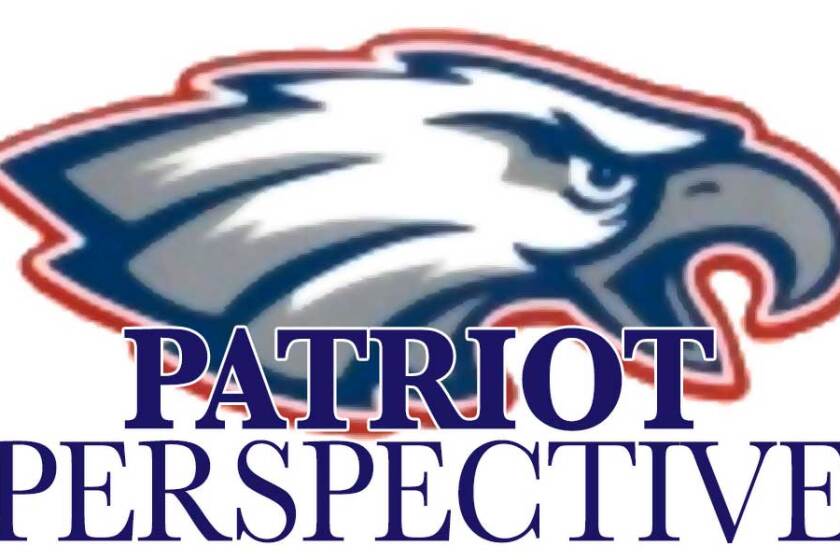 PEQUOT LAKES — Recently, I sat in on a candidate forum where the topic of schools was discussed at length.
The questions focused on a variety of topics, but the common concern raised was the focus of secondary education, high school and how students were being prepared.
"Not every student is a college student" was the phrase offered frequently by some candidates who recalled their own experiences in school, some decades ago, and the feeling that high schools push college entry as the mark of success.
While this accusation is often leveled against high schools, it fails to accurately reflect the focus and mission of the modern high school.
Pequot Lakes High School is required to achieve student preparation in a number of ways identified in the World's Best Workforce legislation that measures a school's effectiveness through data collected by the Minnesota Department of Education.
Saving readers all the boring details of this legislation, we are required to ensure every graduate has a postsecondary plan for what they wish to achieve after graduating from high school, along with details on how they will achieve that plan.
These plans include military, workforce, trades schools, community colleges and university options chosen by students based on their academic skills and interests.
At Pequot Lakes High School, about 70% of our students enroll in postsecondary education. This means that of our 148 graduating seniors, 103 of them will choose to continue their education through an institution of higher learning.
What it does not mean is that these students are "college bound" in the general sense of the word. Many will choose to attend a four-year university in the fall after graduation from high school, but nearly as many will choose trade schools or technical programs.
Another 5% of our graduates will choose to enroll in a branch of the military, while the remaining 25% of our students seek options in the workforce.
At Pequot Lakes High School, we offer 30 separate courses in our career technical education offerings. Students at PLHS are required to take 16 credits of core classes and 10 credits of electives to earn a diploma.
At PLHS, we offer 30 course options for students to fill those 10 credits just in career fields focused on career technical education or the trades. A student who has no interest in college would never have to choose a college-focused elective in any of their four years of high school and still has numerous options for classes that would prepare them for the workforce.
Beyond our CTE course offerings, PLHS has partnered with several local businesses to offer our students an opportunity to earn credit through internships. Over the past five years, we average 11 students per semester who choose an internship in their career field of interest and have the opportunity to earn credit through this job-embedded work experience for up to two hours per day of their school day.
Just this fall, these experiences include manufacturing, welding, auto repair, heavy equipment repair, teaching, dock services, construction, cosmetology, equestrian services, broadcasting and child care.
It is safe to say that high school graduates have many postsecondary options and those choices can be overwhelming. Many seniors are stricken with indecision as they consider the extensive options to choose from as they create their plan for life after graduation.
At PLHS, we require students to create a plan that gives them options best suited to their academic skills and interests. For most of our graduates, that plan has been years in the making as they explored the world of work through the many CTE courses and experiences offered to them as a student at Pequot Lakes High School.
Aaron Nelson is the Pequot Lakes High School principal.