Patriot Perspective: Have it your way
Modern schools offer more than one type of education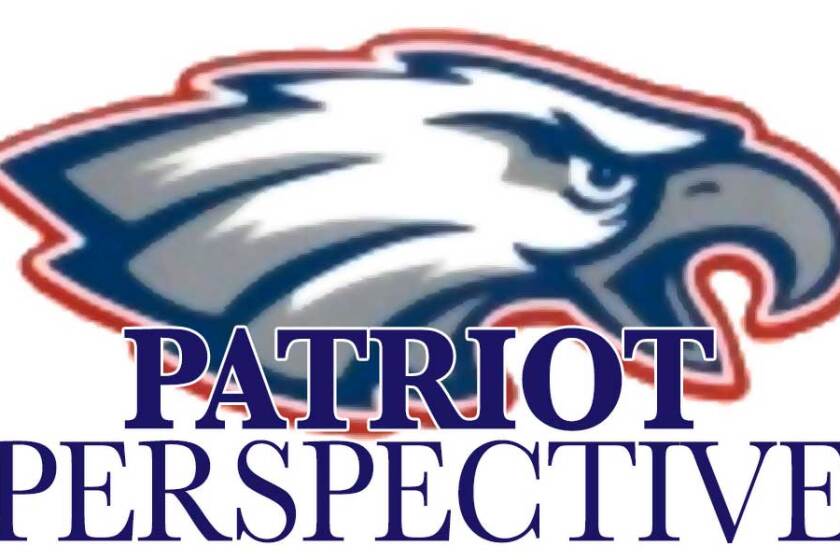 PEQUOT LAKES — Burger King's motto, "Have it your way," began in the 1970s and speaks to the franchise's goal of tailoring their product to the wishes of their customers.
In the decades since, more and more businesses have reworked their business model to offer a more customer-driven product that allows individual customers to customize their purchases to better fit their needs.
Today the concept of "have it your way" is nothing new and actually an expectation of the customer.
Imagine ordering a coffee at Starbucks and being told, "Sorry, we only have coffee with a choice of cream and sugar." It is hard to imagine that business model will result in many satisfied customers.
Education is not exempt from this same trend of a customized experience. In the past few decades, we have introduced options such as College In the Schools, Postsecondary Enrollment Options, Advance Placement, Associate of Arts degrees, online learning and internships that give our students a customized experience that allows them to tailor their education to their postsecondary ambitions.
These options and more have enabled students and families to create learning experiences that better prepare them for expected careers or learning styles.
Pequot Lakes High School is uniquely positioned to offer many customizable options for students while still offering a smalltown experience.
We have expanded our elective options, partnered with colleges to offer college credits to our students, partnered with local businesses to offer internships for interested students, expanded our technology to integrate curriculums that represent high growth areas of the economy, and hired high-quality staff to ensure our students are getting the best education possible.
There are limitations to customization. While we work hard to build schedules that benefit students and their ambitions, we are limited by the same realities that students experience at the postsecondary level: class size, teacher availability, teacher certification and student scheduling.
Our priority is to provide students with a schedule that gives them their courses requested in February the year before.
This means that other factors such as teacher choice, class period and ensuring their friends are in their classes are not able to be accommodated.
Given our familiarity with individualizing everything else in our lives, it can be challenging to accept a schedule that is not customized to our every desire. In spite of this reality, PLHS continues to provide our students with the preparation they need to succeed after graduation.
At the core of our success are highly qualified teachers and two remarkable counselors who support 620 students. Our staff continues to learn about trends that impact our students and prepare them for a world that may be very different from the one their parents experienced when they turned 18.
Pequot Lakes High School offers our students options for their education that rival much larger schools while providing a setting where most people know each other on a first-name basis and feel connected to our small Patriot community.
Check out our website to learn more about how our offerings can help you "have it your way."
Aaron Nelson is the Pequot Lakes High School principal.