Patriot Perspective: Eagle View students, families experience winter fun
Bingo, sledding, night sky hikes and more entertained elementary students this winter.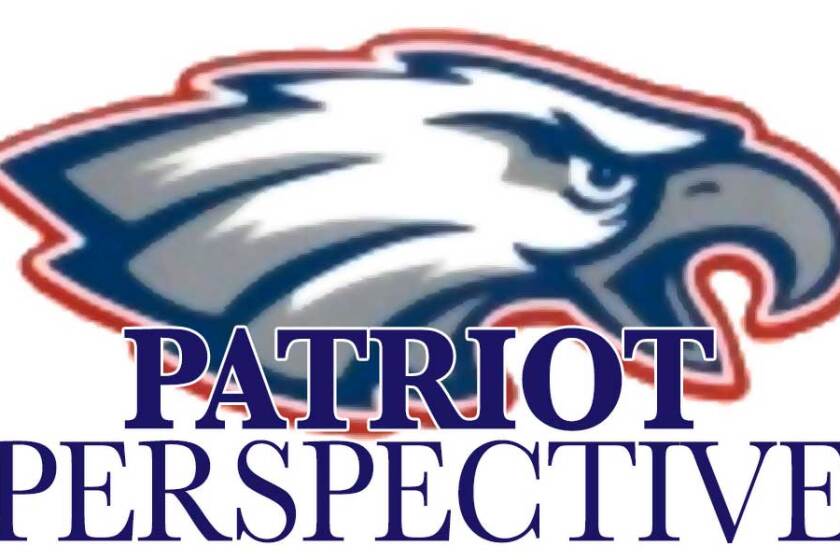 There's "SNOW" much learning and fun going on at Eagle View Elementary School.
The past few months have been busy with activities and learning. During the school day, specialist classes and recess have been making the most of the snow with snowshoeing, sledding and cross-country skiing.
Here are just a few of the highlights:
Eagle View staff give golden tickets to students for Respectful, Responsible and Safe behaviors. Students then use their tickets to get individual rewards by shopping at the school store.
After the shopping is complete, the tickets are collected into the clear collection bin at the entrance of our school, marked with a goal line. The goal was reached with all the Patriot Pride tickets and Kind Kids Notes from February.
The reward for meeting the goal was that all Eagle View students got to participate in Schoolwide Bingo on March 4. Lots of fun was had and many prizes were given out!
Early Childhood Family Education invited families to an outdoor event Feb. 25 to spend time outdoors and enjoy a variety of activities. Participants went sledding, snowshoeing, made s'mores and got to warm up and read stories in the yurt.
On Thursday, March 3, students and their families participated in A Night with the Stars, which was organized by the Eagle View intervention team.
The evening consisted of a night sky hike, a story read by flashlight in the yurt and songs around a campfire accompanied by ukulele. Participants enjoyed hot dogs, chips and a Rice Krispies treat.
Kindergarten information night
The incoming class of Patriot kindergartners (2022-23) were invited with parents to an information night Feb. 24. Students participated in activities in the classroom and a scavenger hunt around the building.
Parents had information sessions about traditional kindergarten programming and a new pathway for learning at Eagle View next year, Patriot Academy.
Patriot Academy will serve as a bridge between preschool and kindergarten as an addition to our learning pathways for students at Eagle View. This will be a full day program for kindergarten-age children.
The program will provide more time for learning with intentional social/emotional focus. Patriot Academy will be fully funded by the district - there is no cost to parents who choose to enroll in the program.
To be eligible, a child must be kindergarten eligible for the 2022-23 school year - 5 years old by Sept. 1, 2022. The class will be kept to around 10-15 students.
If you didn't attend kindergarten information night and wish to enroll or would like more information, please contact the Eagle View office at 218-562-6100 or Melissa Hesch, Eagle View Elementary School principal, at mhesch@isd186.org.
Melissa Hesch is the principal at Eagle View Elementary School.