Pine River: City council removes wading pool from dam project
DNR opposed design with wading pool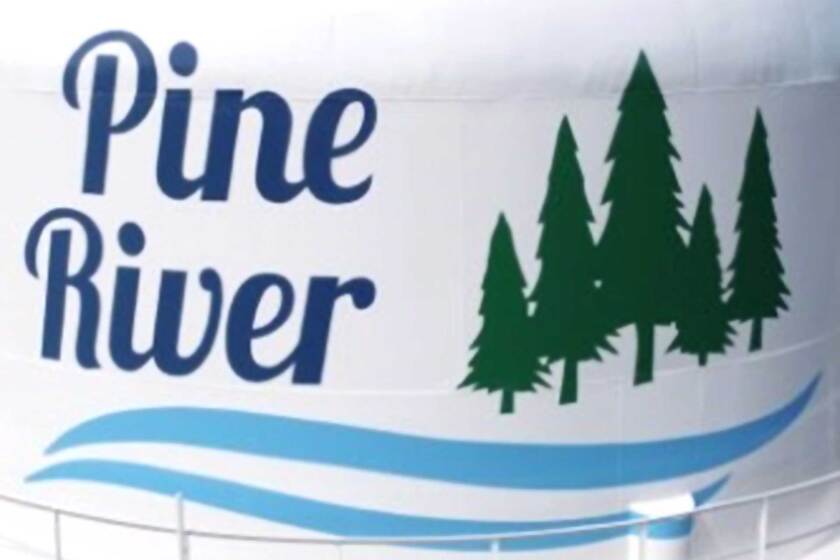 A wading pool will not be part of the Pine River Dam replacement project after all due to objections by planners with the state Department of Natural Resources.
The wading pool was included in earlier plans as a feature located directly in front of the historic swimming steps to the northwest of the dam. Even before the DNR requested the removal, the wading pool represented a potential issue in the future.
Protecting the wading pool from the current that will be moving through the remainder of the rock riffle dam design required a complex, expensive and potentially ineffective design not only to act as a buffer, but somehow to allow just enough water flow to prevent the wading pool from becoming overgrown with water plants.
Water level issues so close to the rock riffle also presented a potential problem.
The Pine River City Council at its Tuesday, March 9, regular meeting agreed to abide by the DNR's request and remove the plans. Engineers will create new plans.
The cost to draft the plans will likely be less than the cost of materials and time saved through the removal of the wading pool as well as some changes to the rock riffle design that will require fewer boulders.
In other business March 9, the council:
Agreed to ask Cass County not to immediately sell a piece of county property. The city would like to look into purchasing the property at $4,400 to prepare it for residential use by installing a water main. The hope is the property could sell for a profit and be added to the city tax roll.
The city still needs to acquire an easement from an adjacent property, though city staff is confident they can still make the money back even if the easement isn't granted.

Agreed to have the city attorney work on a joint powers annexation agreement with Wilson Township to annex Rob and Jessica Walton's property on County Road 1.
Travis Grimler may be reached at 218-855-5853 or travis.grimler@pineandlakes.com. Follow him on Facebook and on Twitter at www.twitter.com/@PEJ_Travis.