Patriot Perspective: Together we can face this new reality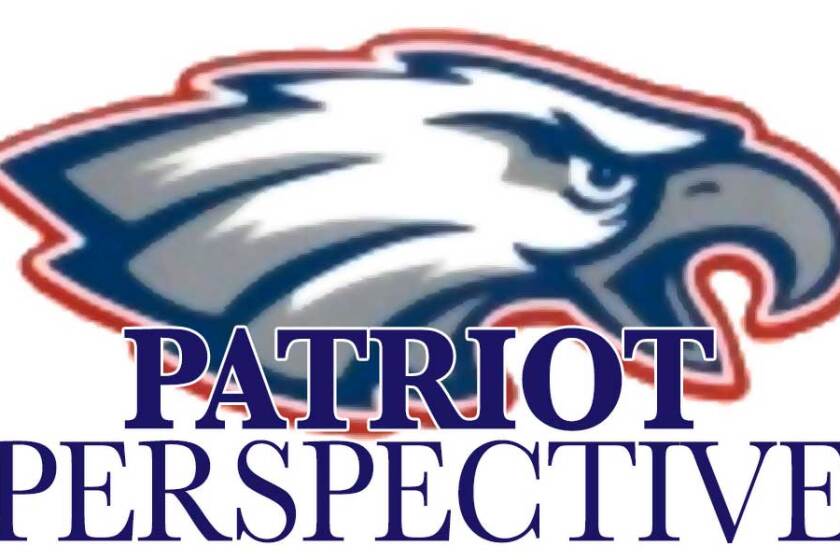 I hope that you are all well and safe during this challenging time. Your families are our families and we are truly thinking about all of you.
"When you can't change the direction of the wind, adjust your sails." - H. Jackson Brown Jr.
Distance learning is defined as a method of teaching and learning in which lectures and learning activities are broadcast or conducted by correspondence over the internet or through materials mailed back and forth, without the student needing to be physically onsite at the school or college.
This is our reality, the adjustment of our sails. We hope you are working to adjust yours and come along for the ride!
I am so very humbled and proud to work with this amazing staff. Taking the essence of classroom community, connections, relationships along with academics into a correspondence and digital format poses some unique challenges. The evidence of collaboration is what our students are seeing daily in Seesaw.
Our commitment will not change; we will provide the best education possible in this new format. The goal is to provide meaningful learning activities for all of our students.
This is a new adventure for all of us and we may have some bumps in the road as we begin as we are learning too. We understand that families are also adjusting to this new reality. We want you to know the staff are going to show up, check in and care enough to make the best of this adjustment of sails.
We hope this teaches your child that people will persevere when things aren't easy, be flexible and adapt, and most of all that our communities work together for the greater good.
Together as a society we have been asked to #stayhome for the health and safety of self and others. Together our teachers transformed daily instruction into a distance learning model in record time. Together our paras, custodians, office staff, kitchen staff, bus drivers and anyone else available have pulled together to provide emergency daycare, prepare meals and deliver technology and materials for students.
Together our families are working and learning together at home.
"There is no "I" in team. "
"Together Everyone Achieves More."
"We are better together."
These statements have never been truer than now. The halls of Eagle View miss our students, but for now we are creating new "halls" and memories. Seeing the buses drive away Monday and Tuesday last week with the meals and deliveries brought the same emotion felt on the first day of school.
Patriot Pride shines brightly during this storm and it will continue to do so.
Melissa Hesch is principal at Eagle View Elementary School.