Patriot Perspective: 'Tis the season to perform acts of kindness
Pequot Lakes School Business Manager Heidi Hagen outlines acts of kindness for anyone to do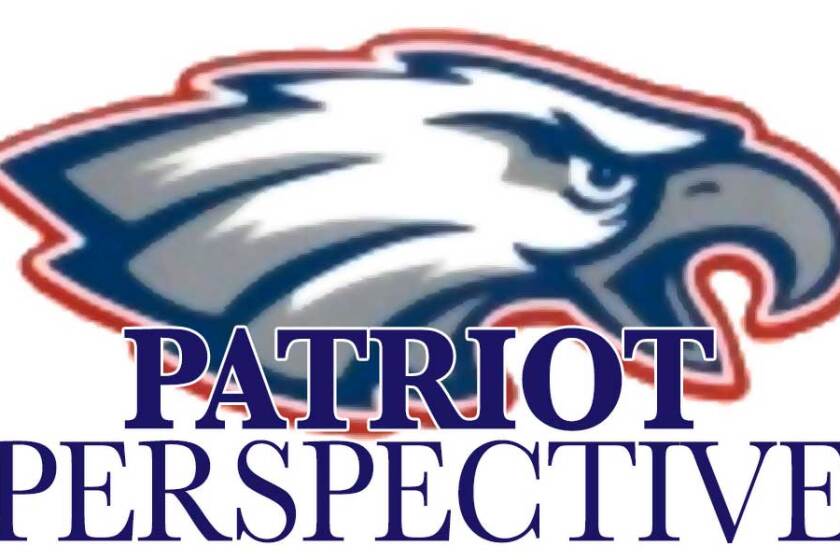 "'Tis the Season" is proclaimed and posted everywhere this time of year. But what does it really mean?
In general, "'tis" is a contraction of "it is," and "season" can mean an indefinite period of time. For example: 'Tis the season for intentional acts of kindness. Let there be a season of kindness, let it start with me.
Hold the door open for someone.

Return someone's cart at the store.

Leave a letter in a library book.

Feed the birds.

Leave happy notes around town.

Recycle.

Call your grandparents.

Pick up litter.

Let someone go ahead of you in line.

Compliment a friend.

Write a thank you note to someone.

Bake dessert for a neighbor

Walk dogs at the animal shelter.

Check in on an elderly neighbor.

Bury treasure at the playground.

Set the table for dinner.

Tell someone why they are special to you.

Donate outgrown clothes.

Buy a coffee for a stranger.

Pass out stickers to kids waiting in line.

Talk to someone new at school.

Write chalk messages on the sidewalk.

Donate food to the food pantry.

Tell a manager how good your service was.

Call a friend you haven't seen in a while to say hello.

Read a book to someone.

Leave heads up pennies on the sidewalk.

Tell someone how much you love them.

Say hello to everyone you see.

Wave at kids on school buses.

Sing songs at a nursing home.

Invite someone to play on the playground.

Donate a toy to Toys for Tots.

Turn off the water while brushing your teeth.

Say thank you when you see service members.

Fill a jar with candy to share.

Help make dinner.

Make a get well card for someone.

Bring your neighbors' garbage cans up for them.

Take care of someone's pet while they're away.

Tape a video message for faraway family and friends.

Leave kindness stones at the park.

Give spare change to the food pantry.

Teach someone something new.

Reuse paper when you are drawing.

Give someone a hug.

Volunteer at a soup kitchen.

Write a note for someone's lunch.

Collect money or items for your favorite charity.

Write a poem for a friend.

Help someone unload groceries at the store.

Make a homemade gift for someone.

Give high fives to a passerby.

Smile at everybody, it's contagious.

Don't let the season of kindness end.
Heidi Hagen is the Pequot Lakes School District business manager.