Patriot Perspective: The power of a compliment
Compliments are good for the giver and receiver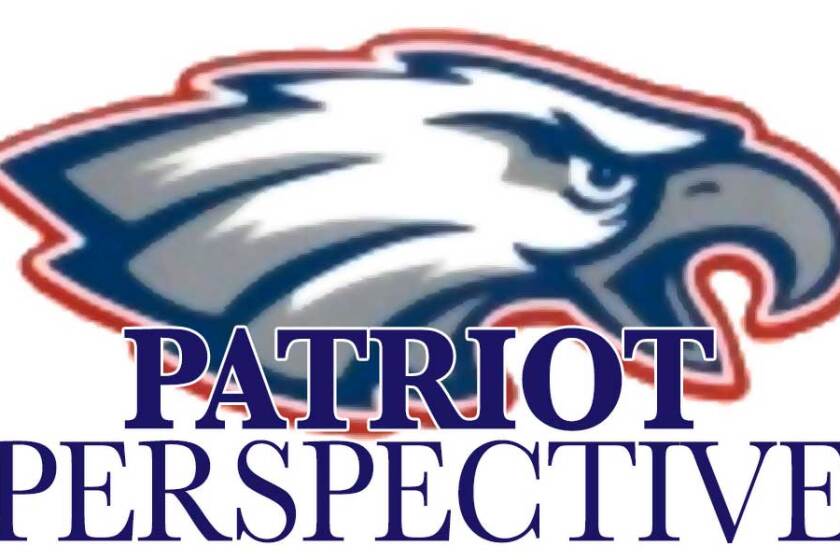 A simple handwritten note, an email of thanks and a quick conversation are all ways that we can share gratitude throughout our day.
And while all three of these methods should take relatively little time, it is far too easy to get wrapped up in daily tasks and forget to spread positivity.
I recently found out that giving a compliment has the same positive effects as receiving a compliment. When giving a compliment you actually receive a boost in serotonin, giving you a "happy" feeling. We've all had times where we went to the dark side and found it all too easy to look for the negative in people and situations.
However, if we can get in the habit of giving compliments, we can actually retrain our brain to look for the positives instead.
Additionally, people who receive direct and specific compliments regarding tasks have the ability to do better on those tasks over time. Research also shows that when people experience positive emotions, their thinking tends to become more creative, inclusive, flexible and integrative. (Southwick and Charney, 2012)
Not only is giving compliments a nice thing to do, it can also increase productivity and quality of work. Clearly, compliments are a powerful tool for good.
As Patriot staff, we work hard to celebrate each other. At the secondary level we have multiple ways we accomplish this: 5-minute celebrations at the start of high school staff meetings, Cheers for Peers every Monday morning during fourth quarter, and previously, Staff Shout Outs (from students) every Monday morning during Quarters 1-3.
How can you not smile when you open your email on a Monday morning to see that you have been featured on Monday's Cheers for Peers with a comment like this one: "Her infectious giggle, unwavering positivity, big heart for kids, yet still has an iron fist ... A.M.A.Z.I.N.G!"
Or when a staff shout out from a student states, "She is THE MOST caring person I have ever met. She strives to get to know students on a personal level so she can help them to her best abilities. If someone needs a cheering up they should definitely go to her."
So, I challenge you to make a commitment to genuinely and consistently compliment those who are positive influences around you whether it be coworkers, your family, friends or a stranger.
In busy and stressful times, it is easy to forget to practice gratitude for those around us. Throw it on the calendar for once a week and celebrate. The positive effects are worth it for both you and them.
Alison Falenschek is a secondary High Reliability Schools coach for the Pequot Lakes School District.