Patriot Perspective: The keys to audit success
Insights into auditing from Pequot Lakes School District Business Manager Heidi Hagen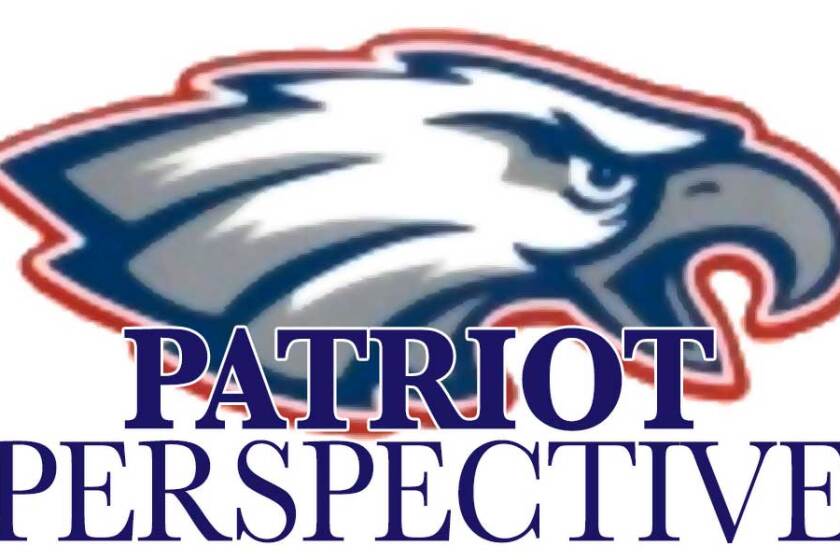 The Pequot Lakes School District's annual audit ensures frameworks, regulations, and policies and procedures that define the path for operational effectiveness are demonstrated in the work of the district office. By following the guidelines and managing risk effectively, the likelihood of success increases.
Recently, the district completed the fiscal year 2020 audit and the results are in. A successful audit! So, what about our success?
Every year a budget is created with the expectation that at the end of the year the actual outcome is within 1%-2% of the budget and the fund balance remains stable at 15%-17%. The FY20 variance comparing final budget to actual was ($13,416); under budget.
Considering a total budget in the general fund of almost $19 million, ending the year within $13,000 is remarkable.
Another positive was the FY20 audit produced only one finding, segregation of duties, which is a finding that is most common in smaller school districts. This finding will be ever present in a school district our size.
There are several key components that go into a successful audit that increase the likelihood of ongoing success.
1. Confidence
There is greatness within each team member and to not let anyone say otherwise is imperative. Some things may come easily, while other skills and competencies may take longer to learn and master and present an opportunity to invest more effort in them; to identify and use strengths while working to grow in areas of weaknesses.
Making mistakes is a part of life. Remembering to get back up and learn from them so not to repeat the same mistakes is critical. Courses, seminars, webinars and attending conferences to acquire the skills needed while learning about important topics impacting the industry and organization is essential.
A lifetime of learning and improving is important, and having confidence and a positive attitude is a good place to start.
2. Aim high
Great things are accomplished by setting high and sometimes seemingly impossible goals. How? Think big and work diligently toward them. It may take some time, but goals are achieved through discipline, focus and commitment to doing a little every day to continue moving toward the objectives.
Remember that others have done similar things like this before, so aim high and remember that limits are set by one's mind.
3. First who, then what
Jim Collins' quote, "I don't really know where we should take this bus. But I know this much: If we get the right people on the bus, the right people in the right seats, and the wrong people off the bus, then we'll figure out how to take it someplace great," comes to mind.
A team full of optimism, confidence, forward-thinking and open-minded individuals who will support and encourage each other is what brings the level up from "good-to-great." No one needs negativity in their lives. By being in the company of those who believe in lifelong learning, whose conversations are uplifting, and who live a healthy and balanced lifestyle, this becomes the norm.
Peer pressure doesn't have to be negative. Let positive peer pressure be the motivating factor.
4. Work diligently
Discipline is essential for success in the school finance profession. Staying focused and determined when setting goals is important. These might include large life-changing initiatives, but also the smaller day-to-day activities required to get things done around the office and home.
Organization and time-management supports consistency and transparency, doing everything with care and in a way that reflects the high standards that support the vision, mission and values of the district.
5. Zig zag
Everyone is looking for an open door to walk through. But what if the door is closed and it can't be opened? Look for a back door. What if the back door is also closed? Look for an open window.
We may need to zig. We may need to zag. But that is just course correcting. Keep sights on the goal and be persistent. Use, adapt and revisit the plans and if needed, go back to the drawing board. There is a way; it just needs to be uncovered.
6. Inner voice
Steve Jobs was onto something when he said, "Don't let the noise of others' opinions drown out your own inner voice." Naysayers will want to discourage and belittle good work. Take time to reflect, know yourself to lead yourself, and listen to intuition.
Pay attention to the inner voice, make sure to listen for that "gut instinct" and take notice. Balancing the rational mind, which is fact-based, with our heart, which is more instinctive and passionate, builds trust and rapport.
7. Balance
Technical skills are essential for what we do every day at work. We need to know about accounting, finance, process improvement, information technology and cybersecurity, risk management and fraud schemes. But soft skills are also essential because they will help us make better and quicker decisions, solve problems more easily and organize the many little snippets of work life that make up our day.
We also focus more on understanding organizational culture, ethics and the role of management. Many of our stakeholders don't understand what we do, how we do it, and why it matters to them. Inefficiencies and errors limit the success of our work.
What we do matters tremendously, and we need to use our soft skills to communicate the importance of what we do with every audit, every meeting we hold, every presentation we make, and every report we write.
Together we must possess or obtain the knowledge, skills and other competencies needed to perform the established responsibilities. When each of us sets high goals and works diligently toward their achievement, we elevate the quality and results of our work.
The results will not only include a satisfying list of achievements now, including an almost perfect audit in FY20, but in the future too. We will continue to appreciate the satisfaction that success brings when it is the result of hard work. Great results don't happen by accident!
Heidi Hagen is Pequot Lakes School District business manager.