Patriot Perspective: Let the positive in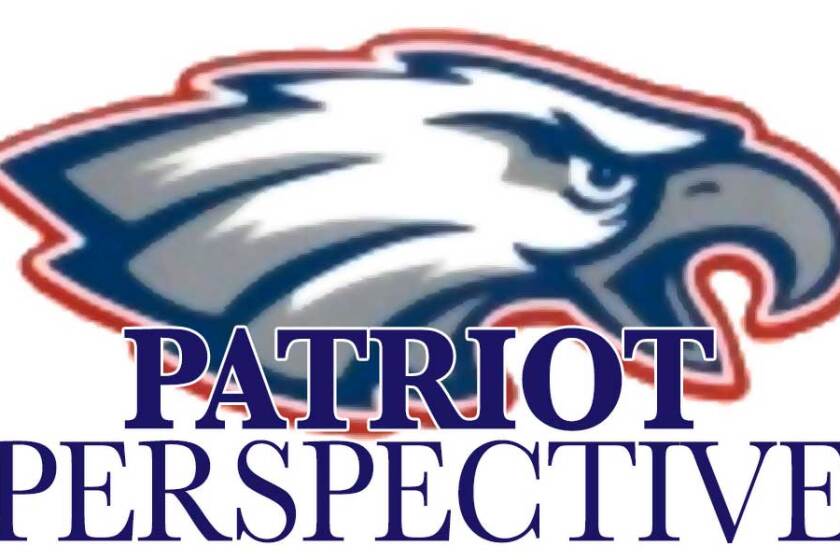 It was recently brought to my attention that as a person born in the 1980s, now residing in 2020, I've been fortunate enough to live in five decades, two centuries and two millenniums. When you sit back and think about it, it sure makes you feel like you've been around a while.
It actually caused some time of reflection. What was I hoping for in life? What did I think I would have accomplished by now?
As we've turned the page on a new year, many people make resolutions and use the time to reflect on where they are and where they want to be. There is no doubt reflection is important to all of us. Who we are has been shaped by the things we've done, the people we've met and the experiences we've had.
I challenge you to find ways to improve your experiences or that of others in this new year. I'm sure every time you turn on the news, there is plenty of negative to absorb. It can be politics, an accident, some crime, etc. It is easy to dwell on the negative, but I challenge you in this new year to focus on the positive.
Don't foster that negative and don't dwell on it, but rather find positive in your day to day. I've been fortunate to have great family, great jobs and many great experiences with many, many people. I don't spend enough time remembering that. It is easy to get caught up in a bad day at work or a bit of bad news.
One way to let the positive in is to find some local entertainment to enjoy. It would be a way to appreciate the talents that surround you in our community. The Greater Lakes Area Performing Arts season is a great way to experience a show with local talent. You could also find an offering or class to learn something new.
Our community education department offers new opportunities each season for you to learn a new hobby, learn some new history or just experience something new.
I challenge each of you to let the negative things go and focus on all the good in this new year. As John Kabat-Zinn once said, "You cannot stop the waves, but you can learn to surf."
So as we head full steam into 2020, with a fresh start and a new year, let the negative go, embrace the good things and make it a goal to spread that positivity where you can.
Rich Spiczka is Pequot Lakes Community Education director.