Patriot Perspective: Diamond in the rough
Pequot Lakes High School principal writes about the silver lining of a difficult school year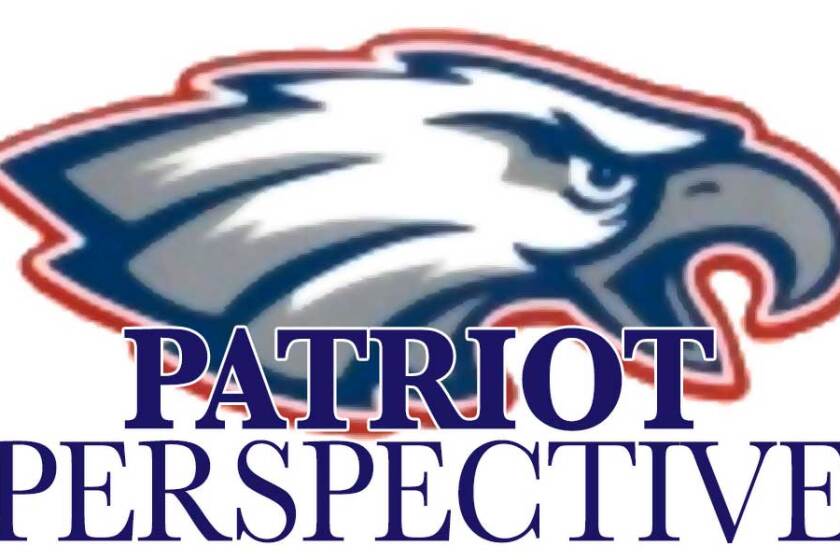 There are no mincing words; this has been a very difficult school year.
Students have faced significant challenges, and grades and mental health have suffered as a result. Teachers have been pushed to the breaking point with trying to teach in many different modes at once. Parents have tried to balance work responsibilities while trying to monitor their children's school progress and support as they are able.
What could possibly be said about this school year that went well?
Let's start with flexibility. This past fall, we made efforts at Pequot Lakes High School to create a means of providing education to our students by increasing the flexibility for how and when that education happened. It was not flawless and has developed considerably over the course of this school year.
However, we discovered ways to make school more flexible for students and families by creating systems that allow students to access their classroom and coursework without the restrictions of having to be seated in the classroom or be online live with the teacher.
Students are using that flexibility to take advantage of opportunities to schedule school around family commitments, illness or even apprenticeship opportunities that would not have been available even one year ago due to how school was conducted.
Then there is online learning. While full-time distance learning has created its fair share of problems, online learning has changed how students learn. Forty years ago, learning happened in school and homework at home. Now students are able to access their teachers, learning materials, support and curriculum at any time of the day.
This has allowed us to redesign what happens in the classroom with a teacher. Classroom time has become a space for discussions, collaboration, activities and projects that were never possible when every day was needed to provide content.
Kids these days … you can probably finish that sentence, but would it surprise you that one of the celebrations we share at PLHS is the manners and respect shown by our students? Teachers started noticing it last spring and it has become a regular occurrence: Students would sign off their online classes by thanking the teacher and wishing them a good day.
Not just a few students either. It has become commonplace and teachers have noticed the appreciation they feel from students, especially when they returned to in-person learning.
We are looking forward to school after COVID. There are some things we miss: pep fests, fans at games, plays, concerts and crowded hallways. But, it has not been all bad.
School will not look the same as it did in 2019, and that is not a bad thing. Being able to take school with you as you take a family vacation or recover from a surgery and still keep up in classes is now a possibility. Making it possible to attend school and work around other commitments is a good development.
No more snow days? Well, maybe it's not ALL good.
Aaron Nelson is Pequot Lakes High School principal.