Patriot Perspective: A good time to thank a veteran
Pequot Lakes High School Principal Aaron Nelson reflects on Veterans Day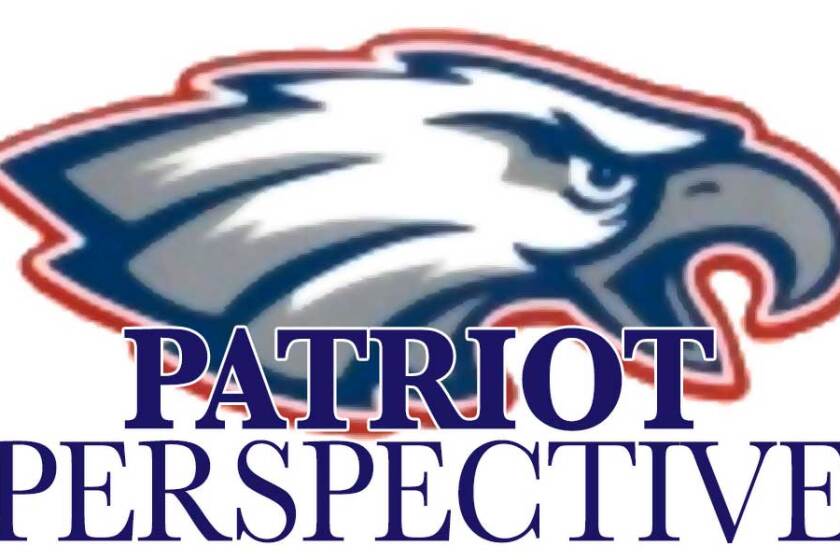 It was 1984, the hometown gymnasium, attending the annual Veterans Day service. My good friend's grandfather walked up the aisle to the stage to receive an award recognizing him for his service in World War I.
I was just a kid with no clue what that meant, but I recall being impressed with all the ribbons on his chest. He looked like a hero to a third-grade kid.
Every year, I would pick him out of the crowd at the Veterans Day service, until one year when his absence caused me to reflect on time; he was in his 90s and WWI was 70 years ago. He had witnessed an event that we were learning about in our history class and I had missed the chance to ask him about it.
My love of history and interest in the story of people's experiences was kindled as a child and led me to a profession that allowed me to share that passion with other young adults.
Two years ago, after our Veterans Day program in the Athletic Center where we recognized Bob Uppgaard for his service to the nation, community and school, I was approached by a veteran from the audience. I had just shared the story about the WWI veteran with the audience and the importance of saying thanks to the men and women while they are still with us.
He shared that in his elementary school days, the "old men" at the Veterans Day program were Civil War vets. A living link to historical events 150 years ago, he shared his experience and how as an older adult, he is always impressed with the respect so many of the students show at the Veterans Day service.
I have been involved in planning a Veterans Day program for 14 years. It began when I was a teacher and continues in my capacity as a principal. For me, I appreciate the learning experience it offers our students and the respect it shows our veterans. For students, this is an opportunity to pause from the frantic state of living to witness men and women who defended our nation's interests being honored for their service.
It gives a kid, who may not have any connection with military service, the chance to hear words like sacrifice, honor, valor and patriotism. It shows our veterans that our students, while obsessed with the business of being a kid, have the capacity to care about something greater than themselves.
That students know what service means, what sacrifice means, and that they value the freedom those two words have produced.
On Nov. 11, 2021, at 9 a.m., our Athletic Center will again be filled with students, veterans and open to the public for our annual Veterans Day program. A program organized by students will highlight the service of our armed forces veterans and capture for our students the historical significance these veterans represent.
One more time, I will stand with chills as the Honor Guard walks in with the flag and stands at attention for the national anthem. Once more I will feel tears as I look at the veterans saluting the flag of their nation.
And once more, I will remind myself to thank a veteran before the time to do so has passed.
Aaron Nelson is the principal of Pequot Lakes High School.