Trio preserves Blind Lake Township history - before it's too late
The research necessary to gather history on the quaint Cass County township required everything from oral storytelling to deep dives into archives.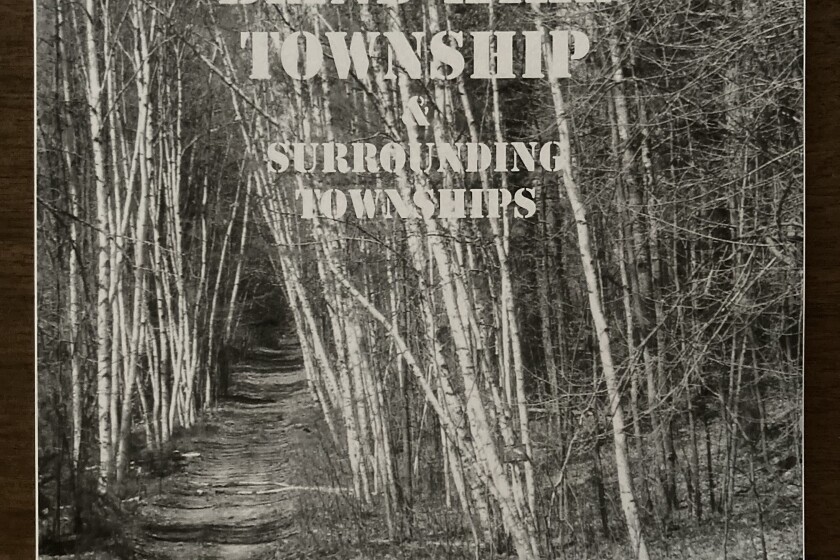 We are part of The Trust Project.
BACKUS — In the state of Minnesota there area 1,790 townships, many of which have nothing but oral tradition to tell their history, but that's no longer the case for Blind Lake Township, East of Backus thanks to three women.
The effort all started with Mary Krecklau, a resident of Blind Lake Township.
"The book is called 'Blind Lake Township & Surrounding Townships'," Krecklau said. "You can't write about Blind Lake and do the history of it without including all the townships around like Trellipe and Gail and Timothy and Wabedo and Ponto. They're all together."
Krecklau, who knew some of the township's oral history, wanted to see the township's history in print before it was too late, before many of the older residents of the township were gone with their stories, so she took matters into her own hand. She sought help from Renee Geving and Cecelia McKeig in compiling the work and then sought as many stories as she could find.
"I did research, looking at all the microfilm and digging through and scanning pictures," Krecklau said. "And I got people's families to write up some things."
Krecklau consulted newspaper archives, records of property deeds and township minutes, but mostly she asked Blind Lake residents and families to write about what they knew about their families and properties as well as the township itself.
"I wanted people's firsthand memories," Krecklau said.
She brought her research to Geving, who she said sometimes supplemented it with what she found as historian with the Cass County Historical Society.
"As I was looking, she was looking and sometimes when things were sent off, she'd say 'We need a little more on this,'" Krecklau said. "She would do some digging in her way and find out more history and things."
Geving typed all of their findings up and McKeig laid it out before it was sent to print.
The book ended up a preservation of the township's history, especially pertaining to its logging, missionaries, early families, schools, homestead and even Blind Lake's military service members.
"We tried to cover as much as we could," Krecklau said. "We started a few years ago but with COVID we couldn't get together (for research) and with some people you really need to sit down and talk to them."
Krecklau also collected pictures for the book.
"A lot of the pictures were dug out of 'grandma's trunk' or out of a box in the closet," Krecklau said, stating she wasn't after the professional photos sometimes found in books. I'm looking for the picture that was tucked in the family bible or sitting on the dresser for 50 years. That's what I wanted and that's what I got."
In their journey to complete the book, they uncovered lots of little-known history of the area. Krecklau recovered deeds with signatures from Woodrow Wilson and William Taft. She documented the story of the death of William Spurrier Jr. and related destruction of the Spurrier Hotel on the shore of Blind Lake by dynamite. The book cements into history accounts of the appearance of the lake and township as nobody will ever see it ever again.
"I remember someone saying they could remember when you could see all the way to Longville," Krecklau said. "You could see for miles because it had all be logged off."
The whole project was about preserving the memory of the township and surrounding area's early days. The coverage ranges from the late 1800s to present day. The book is 188 pages long.
"I want them to know where they come from," Krecklau said. "A lot of Blind Lake residents' grandparents aren't around to tell them about the hardships they went through."
Books may be purchased from Krecklau by calling 218-851-0101. There is a limited run, so they won't last forever. Books are $30 plus shipping.
Travis Grimler is a staff writer for the Pineandlakes Echo Journal weekly newspaper in Pequot Lakes/Pine River. He may be reached at 218-855-5853 or travis.grimler@pineandlakes.com.