Pine River residents may be waiting on sewer bills
City clerk receives questions after resignation leaves sewer district catching up.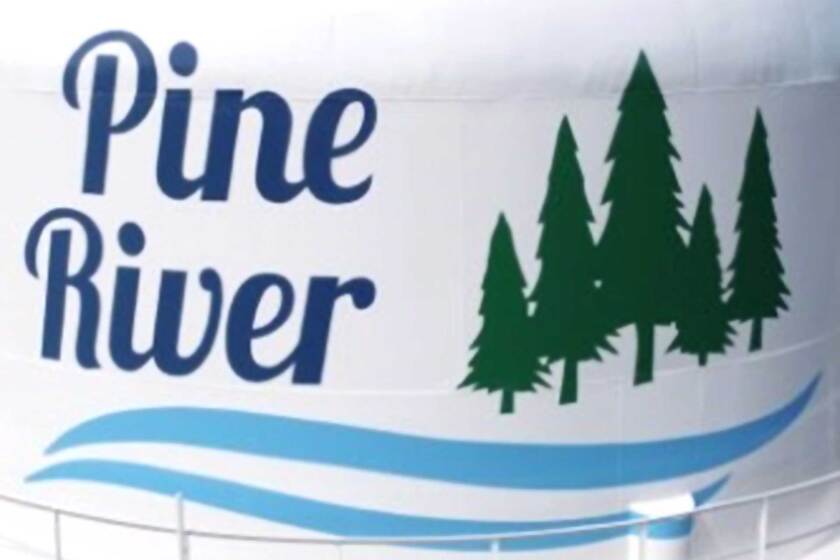 PINE RIVER — The city of Pine River received questions recently from concerned citizens who haven't received their sewer bills, the city council learned at the June 14 regular meeting.
The Pine River Area Sanitary District has fallen behind on various functions since the apparent surprise resignation of office manager Wanda Schrupp, marking yet another big change after many tumultuous months for the sewer district.
PRASD board chair and Pine River Public Works Director Mike Hansen said Schrupp left her keys and a letter of resignation at the office one day without warning and the district is working not only to find applicants for the position, but to access various files and accounts necessary for billing and payroll.
Applications were being accepted through Wednesday, June 15. In the meantime, a board member was working to catch the district up and meet its needs.
Beginning in November 2021, when PRASD board members allegedly violated open meeting laws by discussing through a series of phone calls the possibility of subcontracting for maintenance, PRASD experienced several large consequences, including:
Resignation of board members Gary Siltman, Bob Hobson and Cindy Spartz over the course of several months.
Losing an $89,724 annual maintenance contract with Pequot Lakes over the board's dysfunction.
Missing the chance to negotiate a more favorable contract with the city of Backus after the board seemingly forgot to discuss it in the months prior to the old contract's expiration.
Losing certified wastewater operator Andrew Schwartz when he accepted a position with the city of Pequot Lakes.
Possibly losing a maintenance contract with the city of Lake Shore, as Pequot Lakes approved a $3,312.50 annual contract for wastewater maintenance services for Lake Shore at the June 7 city council meeting. The Lake Shore council hasn't yet approved that contract.
Prior to her resignation, the future of Schrupp's position had been uncertain several times going back to 2019, when she reported to a board member what she believed to be timesheet discrepancies in an unnamed operator's timesheet, resulting in an official counter complaint by Schwartz requesting Schrupp be disciplined with demotion or termination.
Hobson and then-board member Marvin Ryan interviewed Schrupp for over an hour, and the board decided against any punitive action.
Regular disputes persisted between the office and maintenance crews in spite of regular direction from the board to work together. PRASD board member Alan Johnson said the constant disputes were one reason he had proposed subcontracting for maintenance services so that someone other than the board could attempt to resolve the issue.
Before resigning, Siltman said he had considered the contract as a means of resolving the conflict as well.
Ahead of a notorious November 2021 PRASD meeting, in a recording of the November Pine River City Council planning and zoning meeting, Hansen suggested resolving the issue by removing Schrupp.
"Why would you get rid of four guys when there's one of them that's extremely hard to replace because they're having problems with the one?" Hansen said. "Why wouldn't you get rid of the one? It makes no sense."
Hansen later submitted a proposal for PRASD to contract with the city of Pine River for office services, eliminating the office manager position Schrupp held.
This proposal drew accusations of conflict of interest from members of the Wilson Township Board, one of the boards responsible for recommending members of the PRASD board.
After losing the Pequot Lakes contract, PRASD turned to Schwartz to suggest cost saving measures. His proposal included termination of Schrupp's position and a contract with Pine River.
Schwartz left before the board met to vote on cost savings measures, but the board ultimately chose to keep Schrupp's position.
Schrupp kept her personal contact information private and could not be reached for comment.
Pine River City Clerk Terri Dabill said she has been encouraging residents who pay the same amount every month for sewer services to pay ahead while waiting for their bill. Several have done so. Hansen said there will be a bill soon.
The Pine River Area Sanitary District is a government agency formed through a joint powers agreement between the cities of Pine River and Chickamaw Beach and the townships of Pine River and Wilson under the purview of Cass County. Each member is allowed to recommend one person to the PRASD board, with Pine River receiving a second recommendation due to its size.
The county approves board members. PRASD also has contracts with other cities for wastewater management and public works, including Backus and Lake Shore. PRASD previously contracted with Pequot Lakes for similar services. Pequot Lakes recently approved a contract for wastewater services for Lake Shore at that city's request. The Lake Shore City Council hasn't yet acted on the contract.
In other business June 14, the council:
Approved a school officer liaison contract with the Pine River-Backus School Board for an increase of 2.5% for the next two years. The cost went from $43,986.47 to $45,188.30.
Approved closure of Third Street near the Methodist church for a Jumpin Jehoshaphat's musical performance.
Agreed to allow a Boy Scout group to reserve tent sites at Forbes Park for July 21-24.
Approved a Cass County All-Hazard Mitigation plan.
Agreed to temporarily allow Craig Anderson of Trussworthy Components to store his excess trusses on a small section of nearby city property.
Approved a study to determine whether a filtration system will be able to clean the well water at Pump 2 sufficiently enough to return that pump to regular service. Currently there is excess manganese and iron in that well.
Agreed to allow installation of a new electrical box at the fairgrounds, on city right of way.
Travis Grimler is a staff writer for the Pineandlakes Echo Journal weekly newspaper in Pequot Lakes/Pine River. He may be reached at 218-855-5853 or travis.grimler@pineandlakes.com.