Miss Pine River candidates announced
2022 theme is Out of this World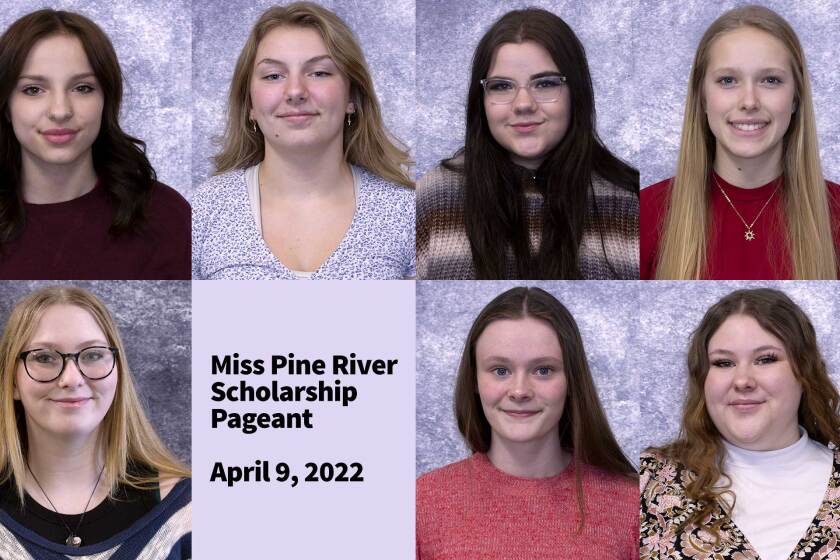 PINE RIVER — The Miss Pine River Scholarship Pageant is April 9, 2022 at the Pine River-Backus High School Old Gym.
Contestants will have interviews with a panel of three judges the afternoon of the pageant. During the pageant there will be business casual, talent and evening gown competitions.
Scholarships given will include: $2000 for miss Pine River, $750 for first princess, $500 for second princess and $100 for miss congeniality. This year there will be a special $500 scholarship given to the winner of an essay the girls will be writing about why Pine River is special. This scholarship will be given in memory of Mody Gardiner.
Kiera Scovel: Junior at Pine River-Backus H.S., daughter of Kathryn Engen &amp; Chip Scovel.<br/>

Contributed / Miss Pine River

Shailyn Butricks: Senior at Pine River-Backus H.S., daughter of Trever &amp; Mindy Butricks.

Contributed / Miss Pine River

Leah Crannell: Junior at Pine River-Backus H.S., daughter of Greg &amp; Charity Crannell.

Contributed / Miss Pine River

Debren Popkes: Junior at Pine River-Backus H.S., daughter of Lenny &amp; Eden Popkes.

Contributed / Miss Pine River

Hannah Barchus: Junior at Pine River-Backus H.S., daughter of Kris &amp; Amy Barchus of Backus.

Contributed / Miss Pine River

Ashlee Crawford: Junior at Pine River-Backus H.S., daughter of Kory &amp; Jessica Crawford.

Contributed / Miss Pine River

Joselin Sexton: Junior at Pine River-Backus H.S., daughter of Tawnya Sexton &amp; Dave Beagan.

Contributed / Miss Pine River