Faith in Action and Habitat for Humanity receive grant for home repairs
Faith in Action volunteers will do most of the repair work, while Habitat for Humanity staff will process the applications and grant or loan agreements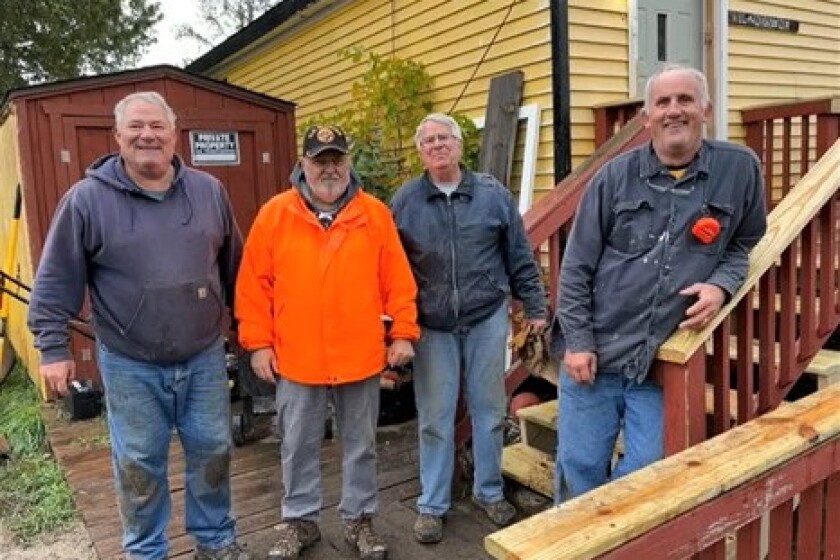 CASS COUNTY — Faith in Action for Cass County and Lakes Area Habitat for Humanity received a Community Impact grant through Sourcewell to develop a Critical Home Repair program for Cass County residents.
This one-year pilot program will provide small grants or low-interest loans for home repairs to at least 25 homeowners who meet income and project guidelines,
"Our volunteers have helped with basic home repairs over the years, but we've never had monies for materials," Faith in Action Director Theresa Eclov said in a news release. "Now we can provide some funding for repair materials and hire contractors for work that volunteers cannot do."
While Faith in Action volunteers will do most of the repair work, Habitat for Humanity staff will process the applications and grant or loan agreements.
"We hope to create a program model that can be sustainable and replicated," Kevin Pelkey, executive director of Lakes Area Habitat for Humanity, said in the release. "If successful, we could expand the program in the future."
Lakes Area Habitat for Humanity is a Christian nonprofit housing provider. Habitat For Humanity's long-term goal is the elimination of poverty housing by building decent, affordable houses.
Families who are selected for the Habitat program work alongside volunteers to build the home, which Habitat sells to the families using an affordable mortgage including products that are 0% to very low interest rates.
A locally supported, nonprofit, Faith in Action for Cass County provides nonmedical, neighborly assistance to seniors, the disabled and people in need throughout Cass County. Faith in Action volunteers provide transportation, friendly visiting, respite for caregivers, light homemaking and chores, and basic home repair, and they build accessibility ramps.
Volunteers receive scheduling coordination, training, liability insurance, recognition and mileage reimbursement.
For more information about Faith in Action volunteer services or to become a volunteer, call 218-675-5435 or visit www.faithinactioncass.com.