Crow Wing County will regulate Crosslake short-term rental properties in 2023
Council makes it official at April 10 meeting, but still plans its own city ordinance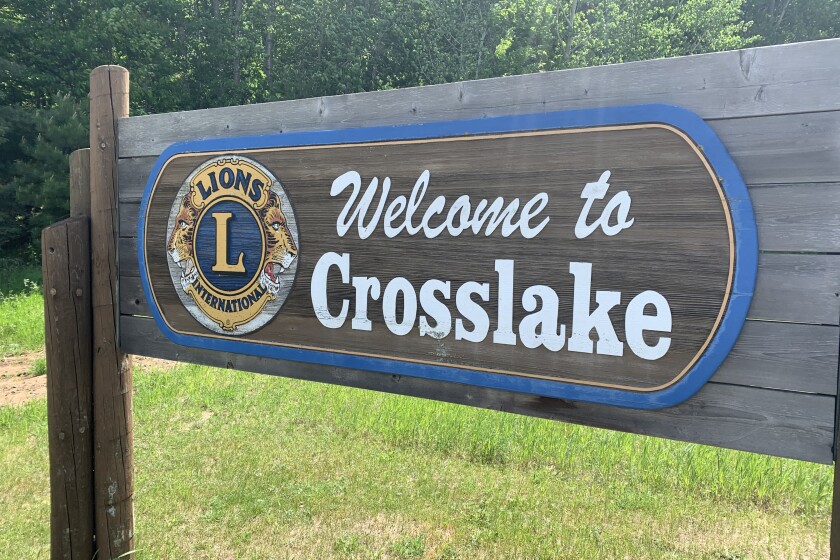 CROSSLAKE — Crow Wing County will indeed administer and license Crosslake's short-term rental properties this year.
At its regular meeting Monday, April 10, the Crosslake City Council agreed 3-2 on an ordinance creating a new chapter in the city code and adopting the Crow Wing County short-term rental licensing language.
Mayor Dave Nevin and council member Sandy Farder voted against.
This follows last month's council agreement, with Nevin opposed, to look into contracting with the county for a year while the city continues to work toward its own ordinance regulating such rentals.
The city did hear proposals regarding short-term rentals from Chad Dixon, with Above and Beyond Homes in Crosslake, as well as from Tim Berg and his wife, with the Whitefish Area Lodging Association.
Discussion regarding lodging properties not paying the required lodging tax to WALA for marketing purposes ensued, and the council voted to send those properties a letter regarding penalties for nonpayments.
Crow Wing County Highway Engineer Tim Bray shared an update on the County State Aid Highways 3 and 66 road and pedestrian improvements planned in 2024.
Designs will be put on a project website by April 20, where the public can comment, and a public meeting will be held Thursday evening, April 27, at Crosslake City Hall for the public to see the latest developments and share comments at an open house.
Tuesday, May 23, the county board will adopt a preferred alternative, Bray said, encouraging people to attend the meeting.
In March, Crosslake police had 257 incidents in Crosslake and 102 in Mission Township.
Crosslake activity included 94 traffic warnings, six traffic citations, four traffic arrests, 43 emergency medical services calls, four suspicious vehicle reports, eight property damage accidents and one each personal injury accident and burglary.
Mission Township activity included 73 traffic stops, 15 traffic citations and two property damage accidents.
Firefighters in March had 46 calls, including 34 medical assists and one motor vehicle accident with injuries.
In other business Monday, the council:
Heard from Peter Graves during open forum who said the April Foolish Pickleball Tournament held April 1 raised more than $1,500 for three charities — Common Goods, the Crosslake Food Shelf and Homeless and Wounded Warriors.
The tournament was held indoors at the Crosslake Community Center and Crosslake Community School because of the weather.

Heard from Pam Graves, who reiterated a request she made last July to stop illegal fireworks displays on Big Pine Lake and elsewhere. She wants people to be educated on laws regarding fireworks displays and what is legal and illegal.
Crosslake Police Chief Erik Lee said police would continue to respond to fireworks complaints as they have in the past.

Declined a request for funding from the Crow Wing County Historical Society because the city doesn't donate money to the Crosslake Area Historical Society.
Accepted donations: $3,021 to install a Cradlepoint router and accessories and $2,000 for Challenge Coins, both from the Crosslake Firefighters Relief Association; $366 for a snowshoe trail and $52 for a banner program, both from the Parks and Library Foundation; and $35 for the Park and Recreation Department from Robert McPherson.
Appointed Mary Jo Fritsvold as an alternate to the Parks and Recreation/Library Commission.
Heard an update from Linda Pfaff, with PAL, on fundraising for the new Pine River Overlook Park. The PAL Foundation is a third of its way to raising $28,400, with a couple of matching donations made.
Heard an update regarding a full-size, community-focused hockey rink and warming house in Crosslake. The council agreed to continue pursuing the idea.
Approved a youth coordinator position for the Park and Recreation/Library Department at $20 an hour for the program, which the PAL Foundation will reimburse.
Find recordings of Crosslake City Council meetings on the city's YouTube channel.
Nancy Vogt, editor, may be reached at 218-855-5877 or nancy.vogt@pineandlakes.com . Follow her on Facebook and on Twitter at www.twitter.com/@PEJ_Nancy.