Crosslake roundabout work underway at CSAHs 3 and 11
Detours in place; project is expected to be finished by July 16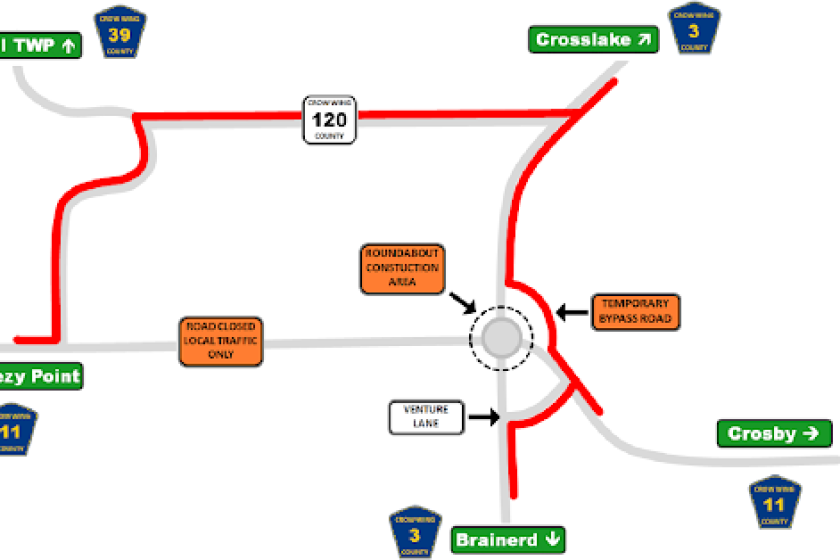 CROSSLAKE — Crow Wing County has entered into a contract with Anderson Brothers Construction for the construction of a roundabout at County State Aid Highways 3 and 11 in Crosslake.
Along with the construction of the roundabout, the project will include drainage improvements, overhead lighting and Americans with Disabilities Act improvements.
Construction is currently underway and is expected to be completed by July 16. This schedule is subject to variability based upon weather and other factors.
During construction, the intersection will be closed and detours will be set up. Use caution when traveling near the construction zone.
Crow Wing County will post construction updates on Facebook, Twitter and the highway department website at https://www.crowwing.us/149/Current-Projects .
For more information, visit the Crow Wing County website or call the county highway department at 218-824-1110.