Card Games: Results from May 3 and 5, 2022
Play 500 in Pine River on Tuesdays or bridge in Ideal Township on Tuesdays and Thursdays.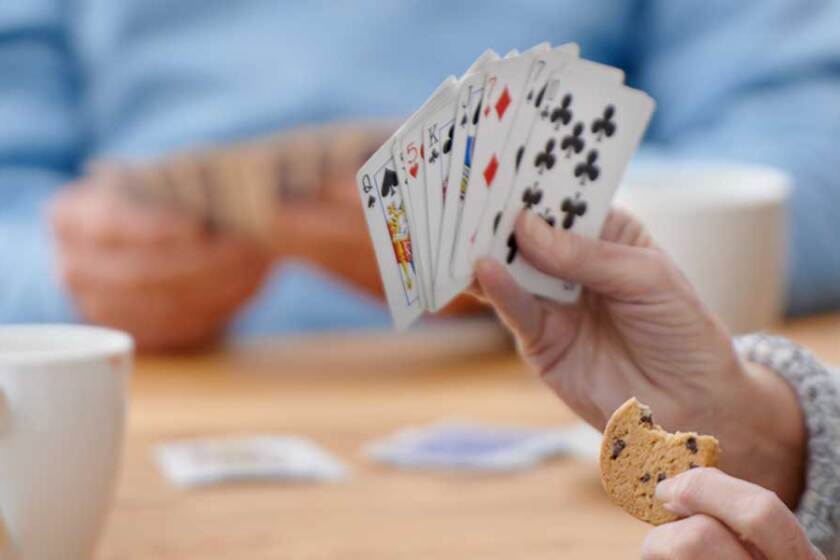 1 p.m. Tuesdays
Pine River American Legion
Tuesday, May 3
Les Dupont 3530, Deb Olson 3260, Ken Schrupp 3220, Jack Anderson 3100, Delores Flategraff 2900. Curt Wohl won the door prize.
5 p.m. Tuesdays and 1 p.m. Thursdays
Ideal Town Hall
Tuesday, May 3
Duplicate: Gail Kane and Claude Kane 49, Mary Kay Kendall and Enga Wodziak 44, Bruce Peck and Deanna Dubel 43, Tim Tullock and Theresa Tullock 41.
Thursday, May 5
Duplicate:
North/South: Shirley Rhinehart and Clare Fulton 55.50, Barb Bretz and Ruth Ann Gottwaldt 52, Chris Brown and Bruce Peck 51.50.
East/West: Larry Fleer and Donna Fleer 59, Mickey Smith and Clarice Renschler 53.50, Tim Tulloch and Therese Tulloch 48.50.
To join bridge games, call 218-232-5499.