Crosslake: Council sets preliminary tax levy, raises city insurance rates
The Crosslake City Council set the preliminary tax levy for 2017 at $3,516,321, a 5 percent increase from this year, at its meeting Monday, Sept. 12.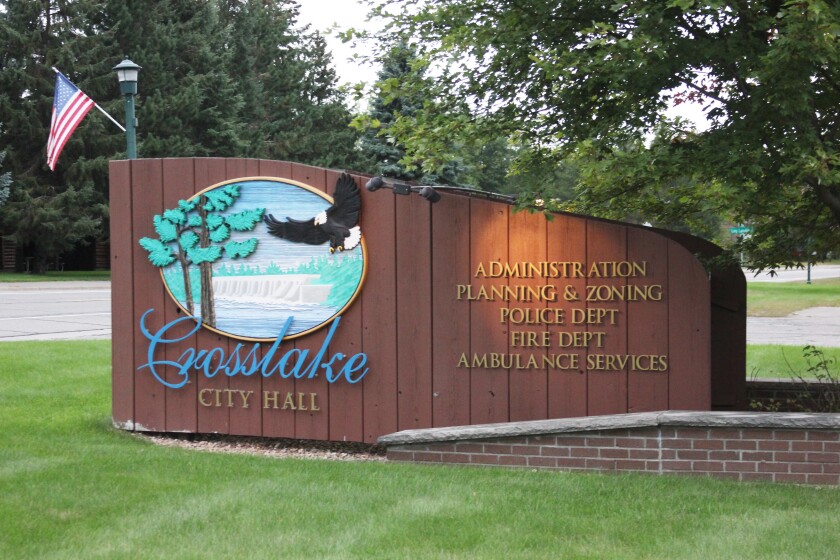 We are part of The Trust Project.
The Crosslake City Council set the preliminary tax levy for 2017 at $3,516,321, a 5 percent increase from this year, at its meeting Monday, Sept. 12.
City Finance Director Michael Lyonais presented the numbers to council members and recommended they approve this amount.
"Remember, we can always go down from there. But we can't go up," Lyonais reminded the council, which voted unanimously to approve the 5 percent increase.
The public information meeting for the 2016 tax levy collectible in 2017 and the 2017 budget is set for 6 p.m. Monday, Dec. 12, before the regular council meeting.
The council also voted to renew the city employees' health insurance plan. The city has a Blue Cross and Blue Shield plan that proposed an 8 percent overall increase in insurance rates for 2017. With an average yearly increase of 24 percent among health insurance providers throughout the country, Lyonias assured the council that this 8 percent is a good rate.
"If there's one area where it's good to be below average, this is one of them," Lyonais said. "Other places are a lot higher."
With the 8 percent increase, those with individual insurance plans will see about an $18 decrease per month, while those with family plans will pay about $41 more each month.
"As far as the increase goes, I think this is really a good rate. An 8 percent adjustment is pretty low when we talk about health insurance," City Administrator Dan Vogt said. "It's not like there's going to be a lot of changes that we can make."
The council voted unanimously to approve the increase.
In other business Monday, the council:
• Acknowledged the resignation of Bill Forsythe as a full-time member of the Economic Development Authority and approved moving Dean Fitch from an alternate to a full-time position to fill the vacancy.
• Approved a preliminary and final plan for a re-plat of Highway 103 Storage First Addition, as the current building is not meeting the requirements of the plat.
• Approved a land use map amendment request from American National Bank.
• Decided to table the disbandment of the Crosslake Communications Advisory Board in light of the company's new ownership. The advisory board is scheduled to hold one last wrap-up meeting, after which the council will vote on the disbandment.
• Approved a proposal for engineering services from Widseth Smith Nolting for 2017 street improvements.
In August, the Crosslake Police Department responded to 240 incidents, including four crashes, three thefts and two traffic arrests. In Mission Township, they responded to 47 incidents, including one driving complaint and nine traffic citations.
The Crosslake Fire Department responded to 32 incidents in August, including one automobile/boat fire.