Crosslake: Council hears about affordable housing plans
Affordable housing was a focal topic of the Crosslake City Council meeting Monday, June 12. Crosslake resident Leah Heggerston spoke to the council about plans for affordable housing facilities in Crosslake. Heggerston is the director of developm...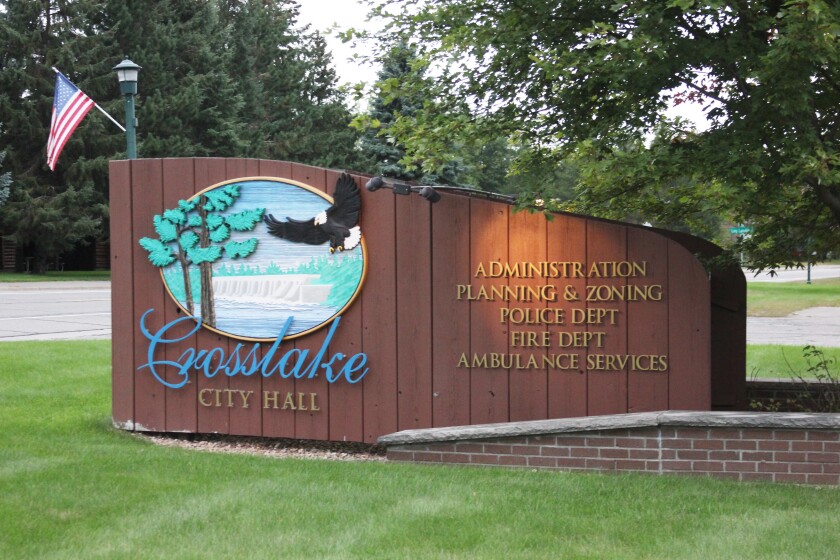 Affordable housing was a focal topic of the Crosslake City Council meeting Monday, June 12.
Crosslake resident Leah Heggerston spoke to the council about plans for affordable housing facilities in Crosslake. Heggerston is the director of development for Crosswoods Development, which is working to build a set of eight townhouses and a 32-unit apartment building on the corner of County Road 3 and Swann Drive, near Town Square. The goal of the new housing is to be affordable for those in the workforce.
A private park designated for public use in between the buildings is also a part of the development plans.
Heggerston informed the council Monday that the planning and zoning commission unanimously passed a variance for the lot, and she asked for the council's support on the project as well. After talking with Parks Director Jon Henke and Public Works Director Ted Strand, she asked the council if it would be willing to grant a reduced rate for the development's sewer hook-up and the park dedication fee.
Though the council members expressed their support for the project, they agreed a reduced sewer hook-up charge needs more discussion.
"I would just recommend that you don't do a case-by-case analysis of this. That would be a really bad idea in my opinion," city attorney Brad Person said. "If (affordable housing) is what you're trying to promote, you need to create definitions of what that means so that other people in the city can apply as well, and if it's not affordable they won't qualify."
The council decided to schedule a special meeting to further discuss the sewer and park costs.
In the meantime, council members passed a resolution stating they recognize the need for affordable housing in Crosslake and support the development of 32 apartment units and eight townhouses.
"We've all recognized that we need housing from all different aspects," Mayor Patty Norgaard said. "We're very excited to see that come to fruition. I think we just need to have a little bit more information on how we are going to handle the sewer and the park dedication."
Wastewater treatment plant
Strand informed the council that a pump at the wastewater treatment plant plugged on May 27, causing about 57 inches of sewage to flood into the plant basement.
Strand asked the council to allow the public works commission to spend $62,396 plus shipping to buy and install eight new pumps. The council approved the request.
But even after getting new pumps, more work still needs to be done on the wastewater treatment plant, which the city has been discussing for a long time. Strand said the costs could add up to more than $100,000.
"It's not 'if we fix it;' We have to fix it. We have to keep things running," Strand said, adding that his department has a plan to deal with the influx of visitors who will be in town during the July 4 weekend.
In other business Monday, the council:
• Changed the law enforcement contract with Mission Township to last three years instead of one year.
• Advised Strand and Police Chief Erik Lee to research options to better light the intersections at County State Aid Highways 3 and 36 and CSAHs 3 and 103.
Resident Rob Hall wrote to the council asking for streetlights at 3 and 36, and Lee confirmed there have been numerous accidents there in the past few years, including fatalities. The council agreed that 3 and 103 could also use lighting.
• Approved charitable gambling license renewals for another year for Crosslake-Fifty Lakes American Legion Post 500, Crosslake Ideal Lions, Merrifield Marathons and Northern Lakes Youth Hockey Association.
• Heard from City Administrator Dan Vogt that the city received $37,281 from the Minnesota Department of Public Safety, Homeland Security and Emergency Management for July 2016 storm damage in the city. That amount is 75 percent of the city's costs.
• Reappointed Bolton and Menk as the city engineer through the end of the year. During February's meeting, the council appointed Bolton and Menk through the end of June as a test period.
• Hired Tony Marks as a full-time police officer, retroactive to June 1. Marks now fills the vacancy created by former Chief Bob Hartman's retirement at the end of May.
• Approved a final payment of $13,599.85 to Widseth Smith Nolting for the city's 2016 road projects.
• Approved using Parks and Library Foundation funds for two projects - striping two additional pickleball courts on the west bank of the tennis facility and building a tennis court shade feature.
• Heard that lake access permits will now be sold at the Crosslake Community Center as well as Crosslake City Hall. Applicants still have to pass an invasive species knowledge test or provide a certificate proving they watched the Department of Natural Resources' "Clean in, Clean Out" video.
• Approved the continuation of work on the Perkins Road relocation project at a cost not to exceed $25,000 to start survey and legal work.
The purpose of moving the road is to permit public access to what will eventually be South Bay Park. The council also agreed Monday to form a development team for the park project. This group would include members from planning and zoning, parks and recreation, public works and the city council.
The Crosslake Police Department responded to 169 incidents in May, including two thefts, two traffic arrests, two burglaries and four crashes.
In Mission, police responded to 54 incidents in May, including seven traffic citations and one traffic arrest.
The Crosslake Fire Department responded to 33 calls in May, including one automobile fire and one building fire.