Crosslake: City staff to start move to new city hall building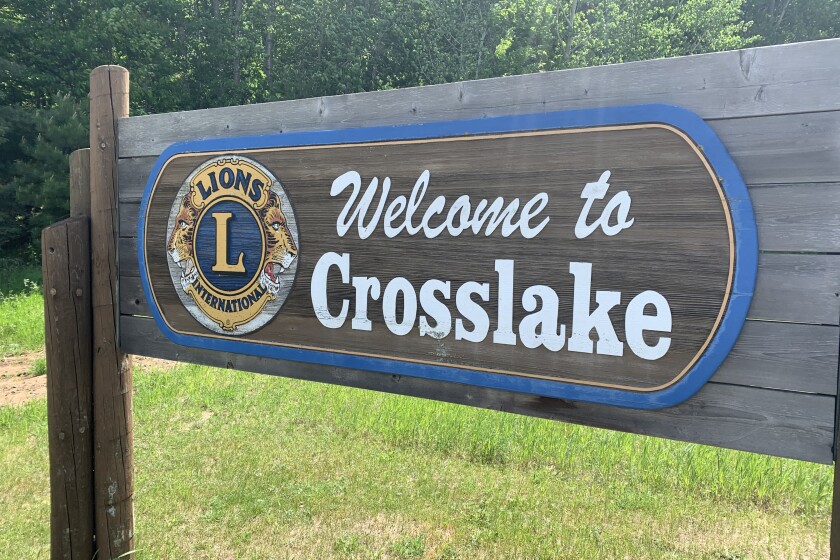 When Crosslake City Hall reopens to the public, it will be at its new location at County Road 66 and Daggett Bay Road.
City staff was to start moving to the newly built city hall and police department this week, the city council learned at its regular monthly meeting Monday, June 8. That meeting was conducted online via Zoom.
The construction project started last fall. The current city hall will be remodeled for fire department use. The council approved remodeling plans with Hy-Tec Construction at its meeting.
Overall, the total cost for both projects is approximately $5 million, paid from issuing bonds and using $1.4 million from existing funds.
The council talked about protocol when city hall reopens in the wake of the COVID-19 situation. Guidelines will follow state mandates.
TJ Graumann, director of Parks, Recreation and Library, said his department's goal was to offer certain programs and open the fitness center at the Crosslake Community Center last week after the state relaxed restrictions. The PAL Foundation has a summer reading program for kids and is looking to offer more activities for kids, including reopening the baseball program after July 4.
Development
Following recommendations from its Public Works and Park and Recreation commissions, the council denied requests from Stuart Swenson to reduce sewer connection and park dedication fees for proposed developments at the former charter school site and the Old Fire Hall building next door.
Specifically, Swenson's proposal is to convert the former school building into nine apartments, to build two apartments in the Old Fire Hall building, and to add 16 villas on the undeveloped portion of the lot for a total of 27 units on the site.
Swenson, of Sundance Ridge Condominiums, requested relief from paying park dedication fees for the proposed development at the former charter school site, and from paying sewer connection charges for the 27 units proposed.
The council and Swenson argued points, including perceived usage of the buildings previously and under the new proposals.
In other business, the council:
Accepted a $1,332 donation from the PAL Foundation for the community gardens, patio garden and library expenses.

Agreed to increase the number of off-sale liquor licenses in the city from six to seven, and to offer the seventh license to The Wharf, which requested this.

Agreed to have Little Falls Granite replace four cemetery markers a city mower damaged this spring for $1,500, which is the city's $250 deductible if the insurance claim is approved.

Agreed to have the council talk with the U.S. Army Corps of Engineers representative about park development.

Learned Crosslake police had 155 calls in Crosslake and 22 calls in Mission Township in May. Crosslake activity included 23 traffic stops, three traffic citations, three property damage accidents and two each traffic arrest and theft. Mission Township activity included six traffic warnings and five traffic citations.

Learned Crosslake firefighter had 27 calls in May, including 17 medical assists and three grass fires.
Nancy Vogt may be reached at 218-855-5877 or nancy.vogt@pineandlakes.com. Follow her on Facebook and on Twitter at www.twitter.com/@PEJ_Nancy.