Cass County Board: Timber sales were up in 2020
The total of all timber and pulp sales in 2020 was $2,293,957.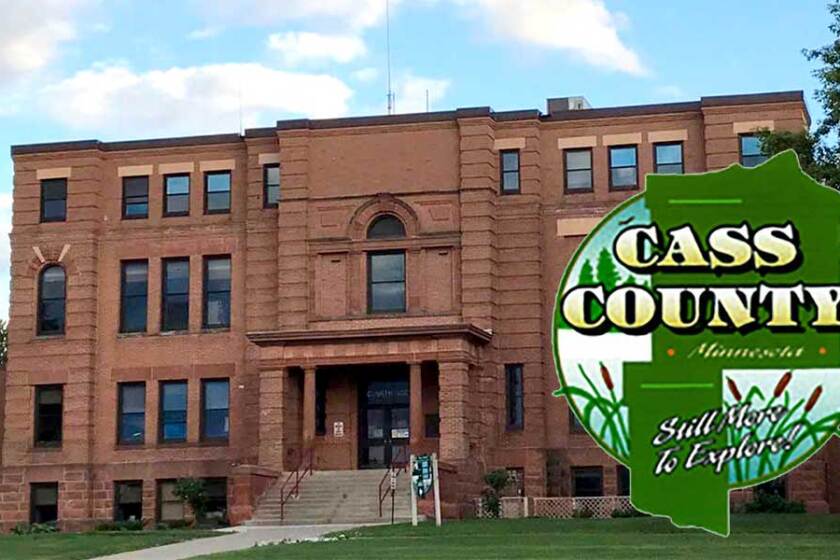 BACKUS — Timber sales were slightly higher in 2020 with aspen continuing to be the highest timber sold.
Land Commissioner Kirk Titus presented the timber sale information during his annual report Tuesday, April 20, to the Cass County Board of Commissioners.
Related: Cass County Board: County permit requests at levels not seen in more than a decade After issuing more permits in 2020 than the county has in the previous 13 years, 2021 is shaping up to be even busier for permit applications.
In 2020, 43,028 cords of aspen were sold at an average of $35.88 per cord, for a total of $1,543,658. The price per cord was up approximately $1.50 from 2019. The second highest timber sold was 9,451 cords of red oak for a total price of $335,429, an average of $35.49 per cord, up about $5 per cord. Birch was the third highest timber sold, with 4,895 cords being sold for a total of $99,812 at an average price of $20.39 per cord, up approximately $1.25 per cord. The total of all timber and pulp sales in 2020 was $2,293,957. Titus also mentioned that expenses overall were up 19% due to the construction of the SOO Line Trail Bridge at Federal Dam.
There was one land acquisition during 2020 on Wabedo Lake for 118 acres, which was a key conservation parcel. There is now over 800 feet of permanent shoreline protection on Wabedo Lake and borders 1,800 acres of other public land.
Related: Cass County Board: Pandemic brought challenges, successes in 2020 highway work With COVID-19 restrictions, highway department design staff shifted into the field earlier than normal and completed much-needed inventory of culverts, light poles and signage.
Titus reported the land department completed a total of nine survey projects during 2020 for a total of 12.75 miles. Also during 2020, the land department had one public tax-forfeited land auction and sold unsold parcels from previous land sales over-the-counter on a first come, first served basis. A total of 67 parcels, totaling 561 acres, were sold for a total of $1,273,835. Parcels continue to be available over-the-counter year-around and another land sale auction will be this summer in a similar fashion to the one last fall.
In the reforestation efforts, the land department planted 46,199 trees on 48 acres during the spring of 2020 with another 36 acres being site prepped for planting in the spring of 2021. Titus also mentioned that there were a total of five easements granted during 2020.