Cass County Board: Commissioners OK seeking grants for housing study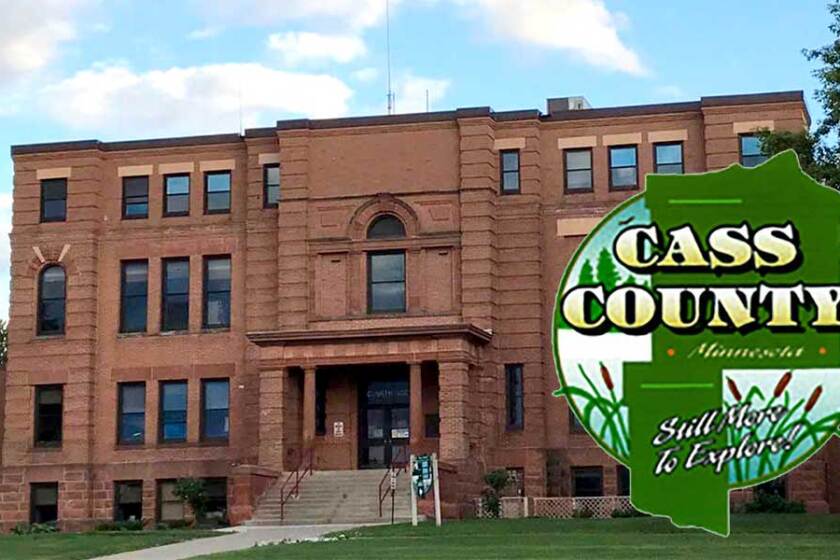 BACKUS -- Scott Wilson obtained county board approval Tuesday, Jan. 21, for $2,500 to begin seeking grants to conduct a countywide housing needs study.
He told the county board he expects the study to cost between $20,000 and $40,000. He hopes to find grants to pay the balance.
The study will identify what types and how many affordable, non-government subsidized, housing units the county needs.
The answer to this will provide information for developers who want to construct new homes and apartments, as well as for grants to help construct or rehabilitate more residences, he said.
In other business Tuesday, the county board:
Approved hiring two additional sheriff's deputies. The board's personnel committee, comprised of Commissioners Dick Downham and Neal Gaalswyk, recommended the additional full-time positions.
Approved listing 40 tax-forfeited properties for sale at a 9 a.m. June 13 auction at the courthouse in Walker. All are non-conservation land. A list will be available on the county website, www.co.cass.mn.us , beginning about May 15.
They range from small $100 lots to acreages valued at $86,200.
Approved a revised burial policy for people who have no assets or no relatives who can pay for their final disposition. It sets a maximum of $1,000 for cremation services or $1,500 for full body burial. The policy also calls for paying $1.25 loaded per mile outside a 25 mile radius.
If a family chooses to use a funeral home or cemetery outside Cass County, transportation costs to those sites will be a family responsibility.
Approved out of state travel for the veterans services officer or his assistant to attend quarterly Veterans Administration meeting in Fargo, North Dakota.
Approved a contract with Lutheran Social Service of Minnesota to provide guardianship and conservatorship services, not to exceed $55 per hour in 2020.
Approved a contract with Lindell Consulting LLC of Bemidji for case management supervision/consultation for adult services supervision at $160 per hour, not to exceed $8,000 in the year 2020. Mileage at the standard IRS rate will be paid to monthly meetings in Walker.
Approved a contract with Northern Pines Mental Health Center of Brainerd for home-based mental health services and in-home family counseling, not to exceed $15,000 in 2020.
Referred to the planning commission for public hearings on two requests to reclassify land.
Scott Bandel proposes reclassifying 40 acres in Walden Township from Agricultural/Forested to Rural Residential 20. Doreen Sawyer proposes reclassifying 11.45 acres in Powers Township from Rural Residential 2.5 to Commercial 2 to be able to operate a commercial kennel for dog breeding purposes.
Approved paying a $1,500 annual appropriation to Mississippi Headwaters Board and $50,000 annual support to Cass County Economic Development Corp.
Learned the county earned $1,571,075 interest on investments in 2019. That is up from the $1,343,146 earned in 2018.