Local seniors experienced quarantines of a different sort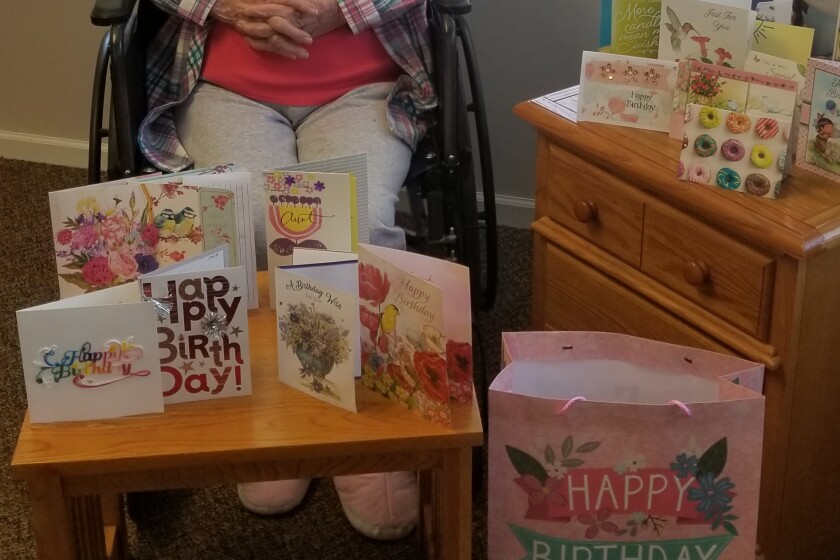 The terms "social distancing," "stay at home" and "shelter-in-place" likely make some think of "quarantine," which other parts of the world have certainly used in the fight against COVID-19.
While the isolation that Minnesota and much of the United States are experiencing now may feel daunting, there are those living in area communities who have survived real quarantine first hand, though admittedly, in a very different fashion.
"It was just something that happened," said Jeanette Anderson, of Pine River. "This is completely different."
"There wasn't a national thing," said Phyllis Sandoz, of Backus. "It was a family thing. Nothing major though a lot of farmers had to do it."
In the times before medical advances in immunizations and viral treatments, various illnesses swept through communities from time to time.
"It was scary, like it is now," Anderson said about polio. "There was no vaccine. The doctors couldn't do anything for you."
In that time quarantine was regularly used to fight illness, though in smaller communities these quarantines were usually just for individuals, often children, either at higher risk or already infected with some communicable disease.
Karen (Jones) Mason, of Pine River, told her daughter that it was common for all the children in a community to have a summer quarantine every year when polio cases would flare. There were quarantines for scarlet fever, polio, measles, rubella and more. Some children went through more than one quarantine.
"I believe the first time was before I started school," Anderson said. "So this was in the very early '40s, maybe even late '60s. But then we were quarantined for scarlet fever, and I think that was just done by the doctor we went to to protect other people as well as us, and we were just home for just a little while."
"We did have a couple (quarantines) for smallpox or chickenpox," said Alma Christensen, of Pine River. "Other than that we used to be quarantined for any of those communicable diseases."
The consequences of these illnesses could be severe.
"Polio came around every summer," Anderson said. "That was the only time we couldn't go anywhere. I had a classmate, my locker partner. She died at the beginning of our junior year of polio. I don't know if she was ever placed into an iron lung. I know she died really quickly. I think someone else in high school died that year. That would have been 1955."
At the time, however, they made the best of the situation, and today they don't remember the actual quarantine being that bad.
"I got quarantined for probably two weeks," Sandoz said. "In those days it was probably rubella, I suppose. We would play in the bedroom. There was no TV or anything back then. We must have done some reading, but I know it was dark. We had to have the shades drawn. I don't know why that was."
Sandoz was younger than 10 at the time and living in Columbia Heights. She thinks they could go outside after the sun set.
"It was no big deal," Christensen said. "We just accepted it. We were little and we didn't pay attention. We went about our playing and everything as usual."
Christensen, 99 as of Friday, March 27, lived just north of Pequot Lakes at the time. She celebrated her 99th birthday in her home at the Good Samaritan Society's Riverside Senior Living Apartments while her family sang to her outside her window.
If their memories are any indication, smaller communities with less dense populations were spared the extreme social distancing measures of bigger cities like St. Louis and Philadelphia during the 1918 Spanish Flu epidemic. In that case, Philadelphia paid a large price for holding a large parade early in the epidemic while St. Louis managed to flatten the curve by acting early.
"My parents would talk about the 1918 Spanish Flu epidemic," Anderson said. "That was terrible."
Either way, they are surviving today with quarantine stories they, invariably, do not consider all that interesting. Eventually even COVID-19 will be just a vague memory and many from this same community will have stories to tell their children and grandchildren as well.