Card Games: Oct. 5-8, 2021, in Ideal Township, Crosby and Crosslake
Play 500 Tuesdays at the Pine River American Legion, bridge Tuesdays and Thursdays at Ideal Town Hall and bridge Fridays at the Crosslake Community Center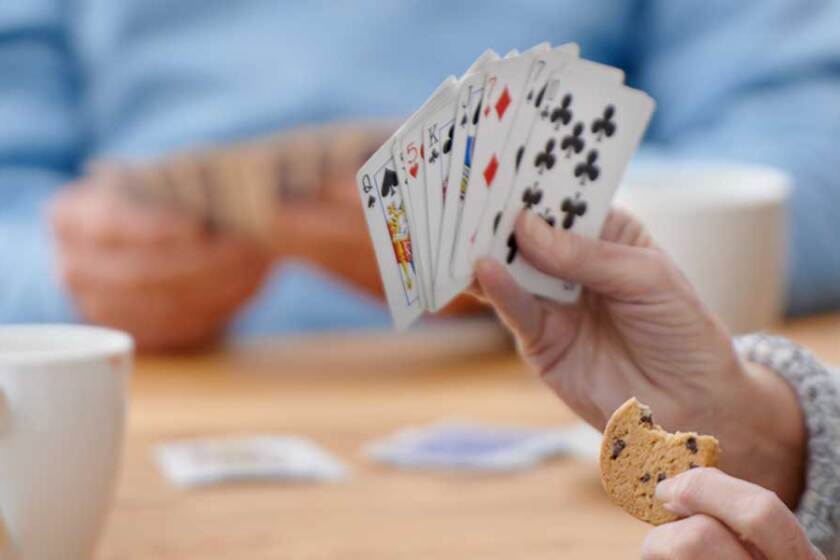 500 SCORES
1 p.m. Tuesdays
Pine River American Legion
Tuesday, Oct. 5
Carol Furnstahl 3690, Tom Jacobson 3660, Edie Watson 3530, Ken Schrupp 3450. Don Kruta won the door prize.
BRIDGE SCORES
Ideal Town Hall
Tuesday, Oct. 5
North-South: Helen McGrath and Tom McGrath 121.5, Don McCormick and Lori McCormick 114, Enga Wodziak and Jean Freytag 111.

East-West: Bruce Peck and Joe Heal 126, Chris Brown and Diana Brown 108.56, Diane Schlichting and Mel Schlichting 98.44.
Thursday, Oct. 7
North-South: Terese Tullock and Tim Tulock 62, Nan Moran and Jo Bonestro 54, Enga Wodziak and Pat Nentl 49.5.

East-West: Diane Schlichting and Mel Schlichting 53, Joyce Roemer and Ruthann Gottwaldt 50.50, Roseann Stans and Clare Fulton 50.50, Bruce Peck and S.C. Blanton 48, Donna Fleer and Larry Fleer 48.
Crosby

Bruce Peck 4160, Larry Fleer 2530, Tim Tullock 2510.
Crosslake Community Center
Friday, Oct. 8
Diane Schlichting 5820, Karen Kuritz 5480, Larry Fleer 4560.